Build from a 94 Caprice Classic Wagon:
LT1 V8 engine/ new (not a rebuilt) 4L60E auto transmission
Power everything
20" wheels, new tires
Lowered 2.5" springs
Tow package
25X miles but runs/drives strong, a lot of power 

 2012 Cadillac CTSV projector/ LED headlights custom installed
Custom body work and interior need to be finished
Maintenance since 2012: New water pump, belt, spark plug wires etc, radiator, brakes, starter, ball joints, idler arm.
Project: I work on custom cars, so did the sheetmetal fab, welding and hooked up the headlights, all fits and works good, just need someone to finish her. I saw similar curves as 2012 Cadillac CTS-V wagon  

, couldn't afford one so making my own. First,  the grill/ front bumper were removed, front fenders cut and fit the new Projectorbeam/ LED lights to the car with couple relays and new wiring harness for it. The Driver side fender/bumper is done to primer, the passenger side needs to be made yet. Have the mesh to make the wide open grill.
Body: Pretty solid car, besides the lower rear quarters dented and a little surface rust and typical door dings it's a good body.
Interior: Since these photos, the interior door panels and rear seats have been taken out to start custom upholstery, but didn't finish it.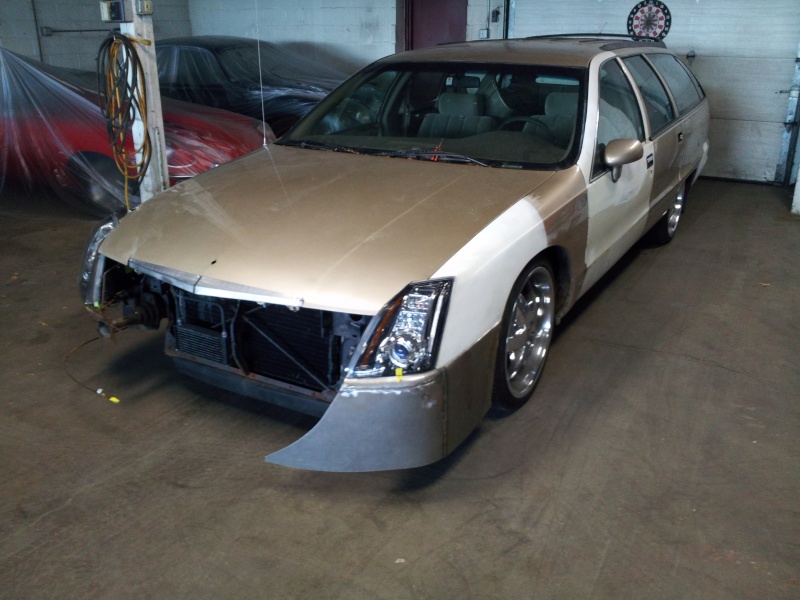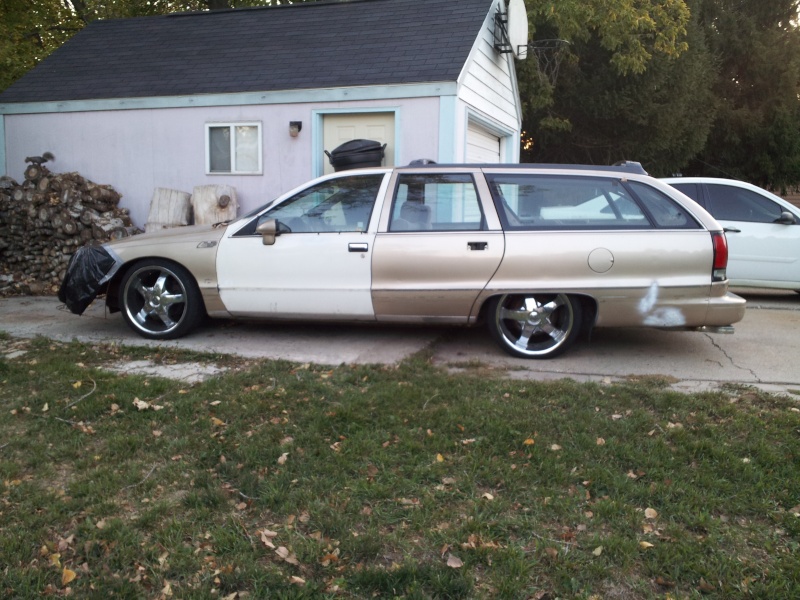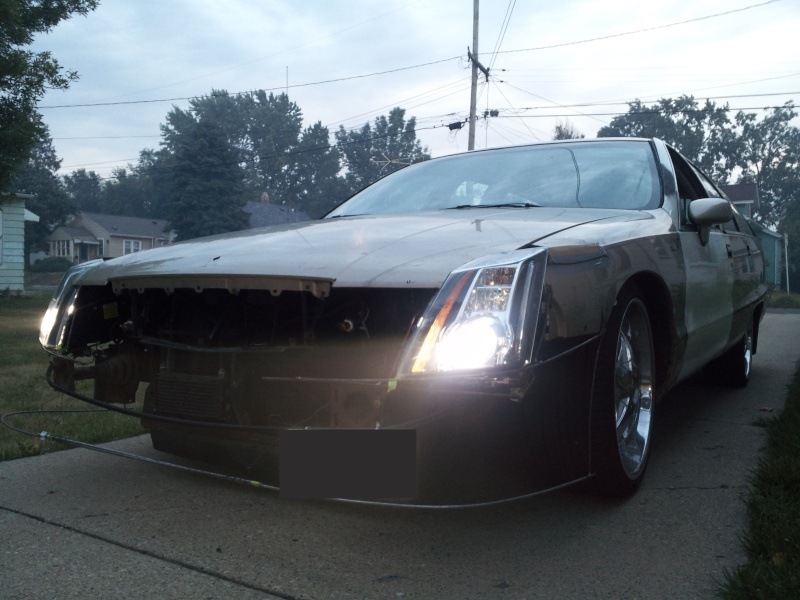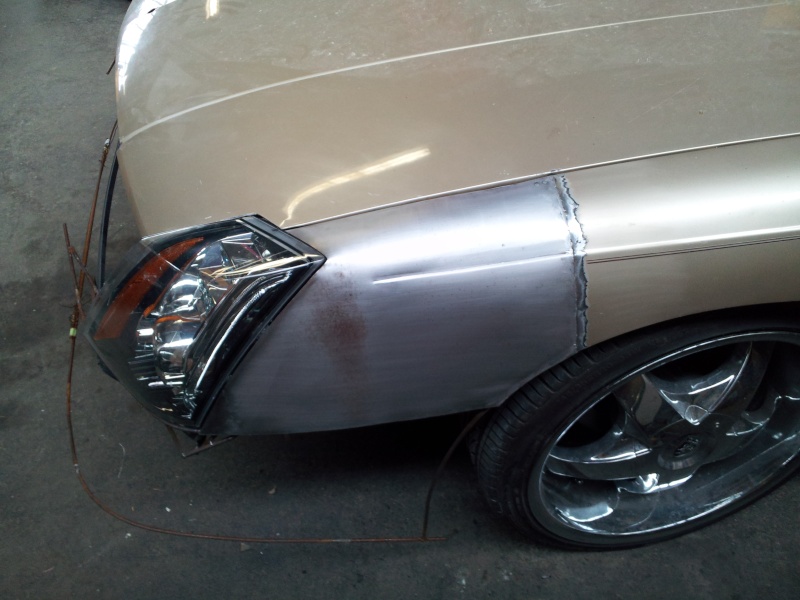 $1600 buys it
Milwaukee, WI, 53072