With the wagon sold, I have some OZ Nova wheels I'd like to sell.  I'll probably be driving the wagon to NY around the holidays, so I can ship the OZ wheels via Greyhound from the USA, thus minimizing your cost
these are the ones with small centrecaps, not the ones from the ISSF GP.  5000 mi on tires.
rear: 18x10 / 5x127mm / offset +19 / Goodyear F1 supercar 285/40ZR18
front: 18x8.5 / 5x127mm / offset +6 / Goodyear F1 245/45R18
1200 + shipping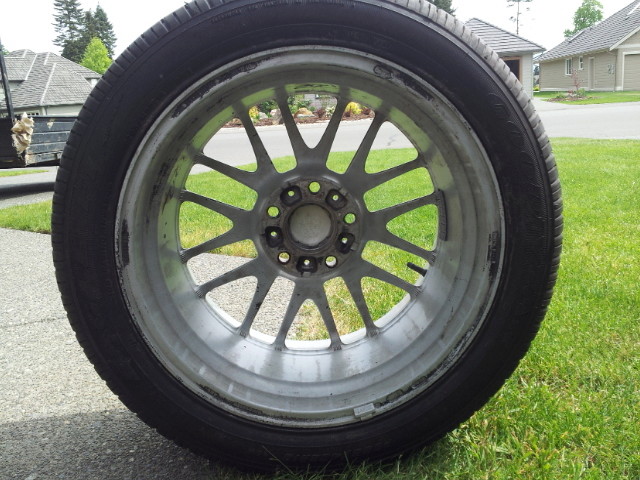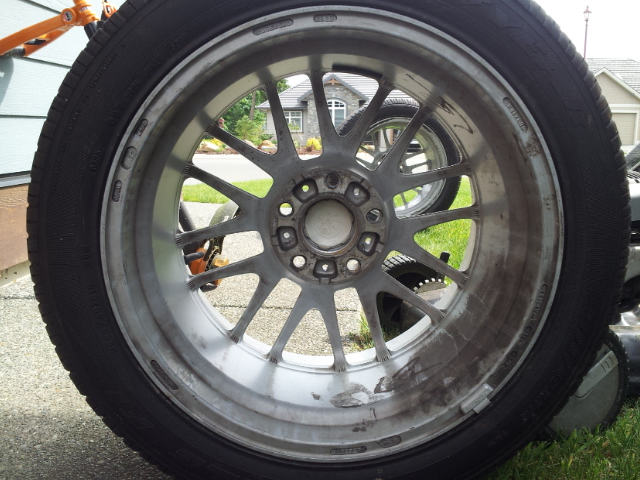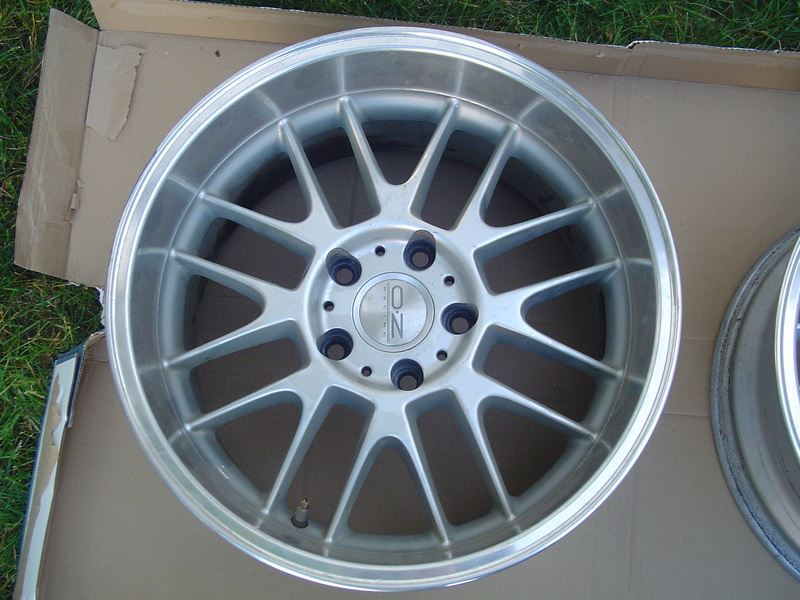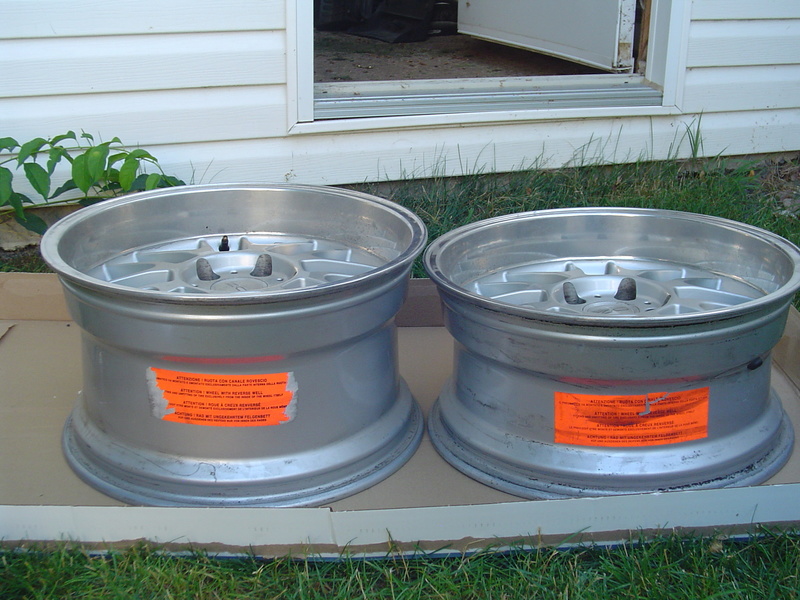 Photo below shows difference from ISSF GP OZ wheels.  note the large centrecap.