Well this is FOR SURE an off-topic post, but the car-nuts here will like this, especially those fans of Chevy's "Plastic Fantastics".   Last weekend was the Corvette Invasion 2018 at the Circuit of the Americas F1 racetrack here in Austin Tx. - There is a link to a BIG Public Facebook Album down at the bottom of this post, as this meet was HUGE! (700+ Corvettes), and HOT too! Was around 108-degrees until the sun set...when it dropped into the cool upper 90's!  Ahh Texas in July!
I had the humbling privilege of borrowing a good friend's gorgeous Nassau Blue 1998 C5 Corvette, and enjoying it in both the show and on the track....I just can't express how much fun it was! My Dad and my 16-year-old son Eddie both went with me, and Eddie and I got to run TWELVE full laps on the track over six 2-lap sessions on Saturday evening.   In one we were even one car behind a brand-new 2019 ZR1 Vette!   I'm telling you this was just an AWESOME time!
The track time was made all the more fun as The Counting Crows were playing there that evening, so between sessions on the track we got to stand around looking at gorgeous Corvettes behind Pit Row with "Mr. Jones" and "Round Here" playing loudly on the stage in the background! WHAT AN EVENT!!  Absolutely the MOST car-fun I've had in years...and now I BADLY want a C5 Vette!!
Here are a few pics and the link to the full Public Album if you'd like to see pics.   There are some video links too that we took on the track...and yes, I sound like a total geek...but my kiddo and I were having a BALL.   Enjoy!
-Texas Mike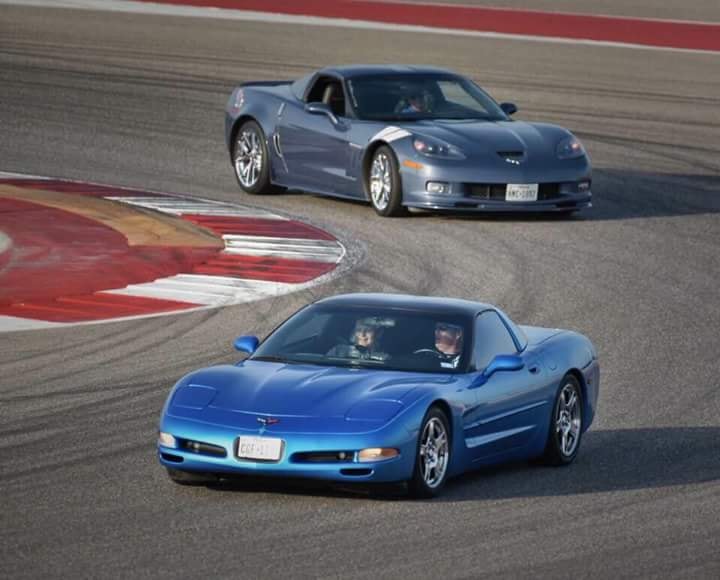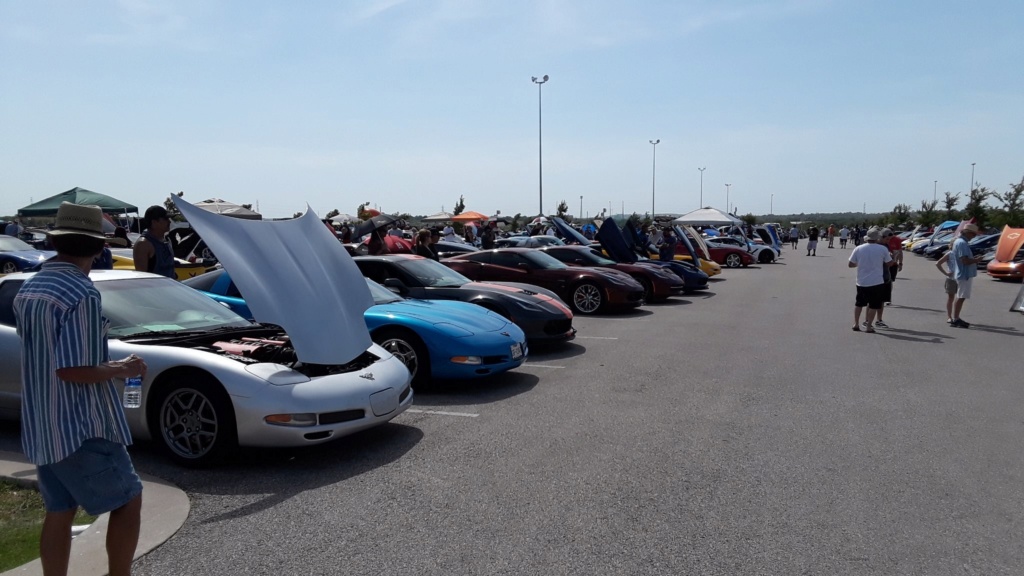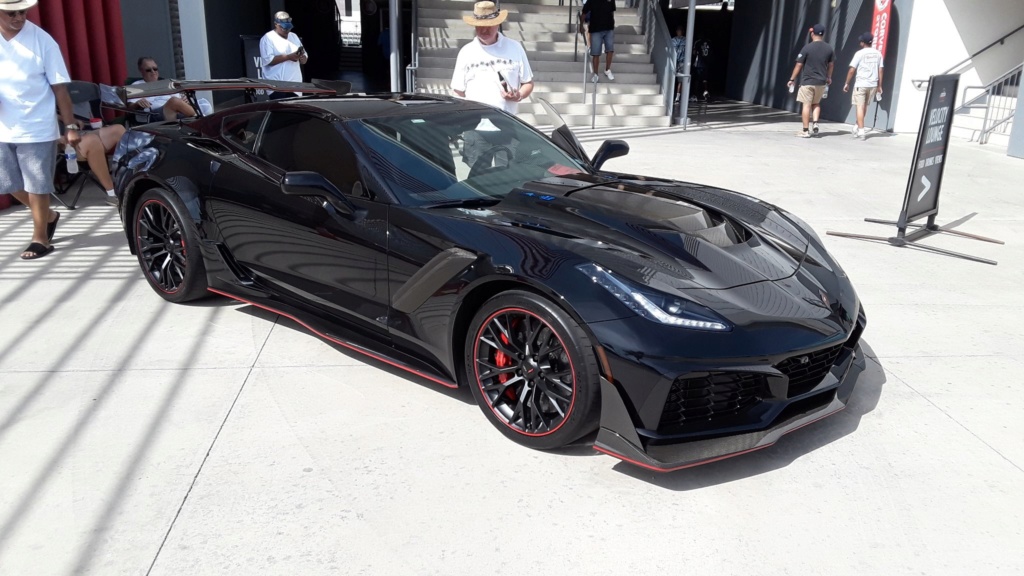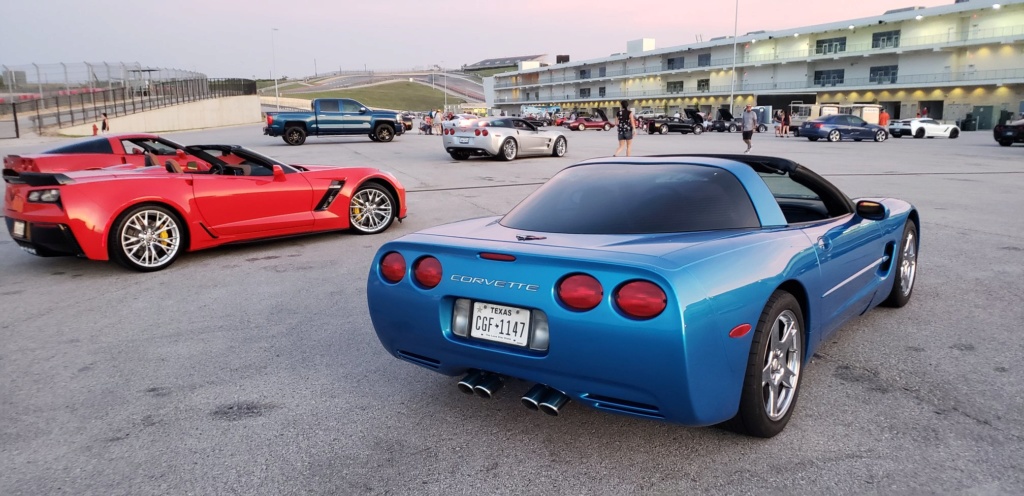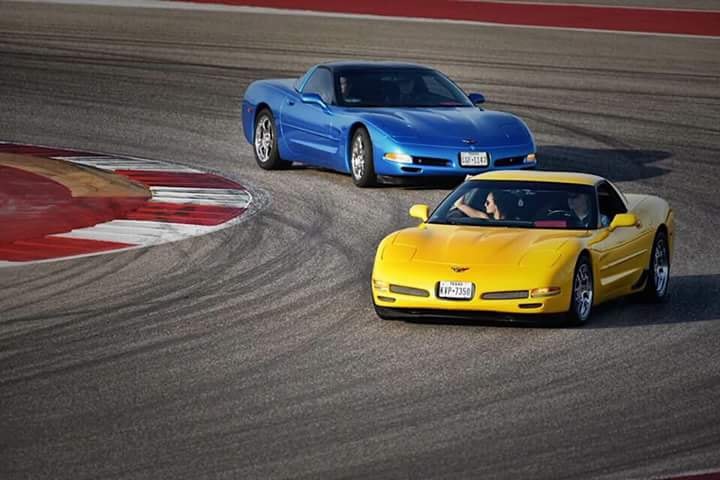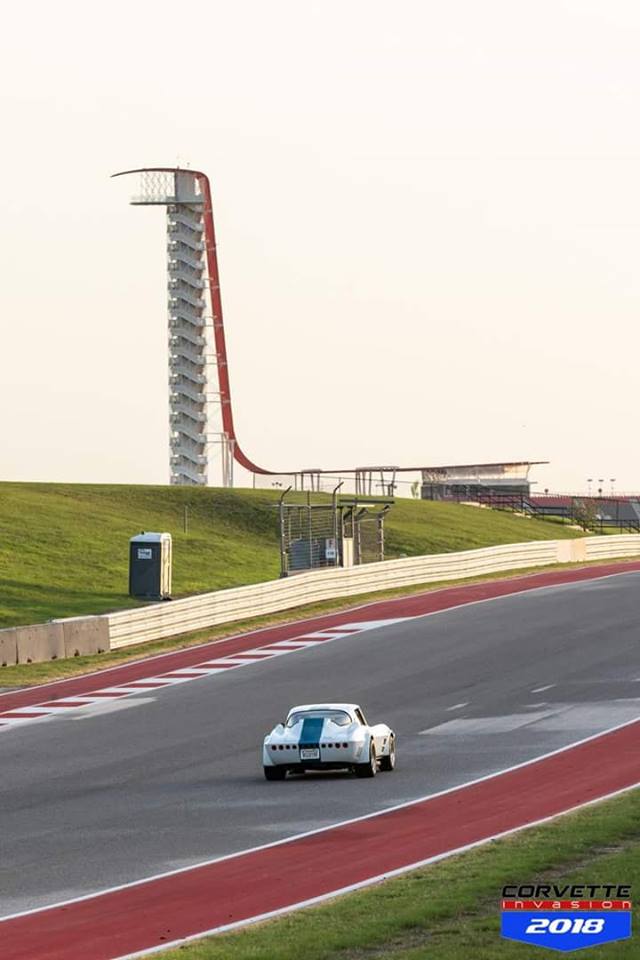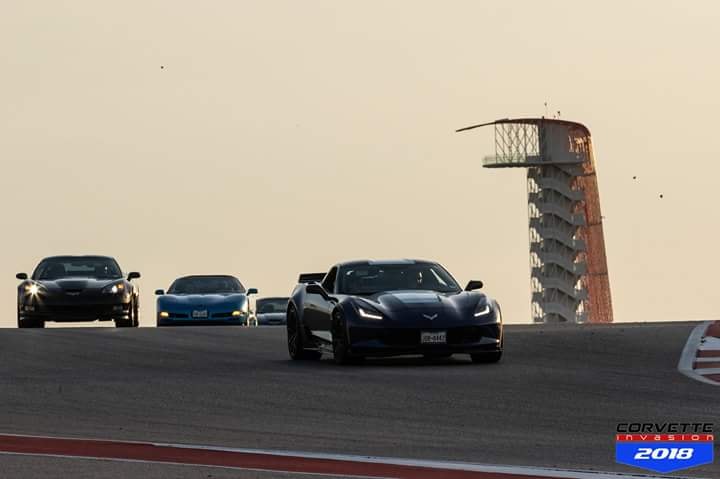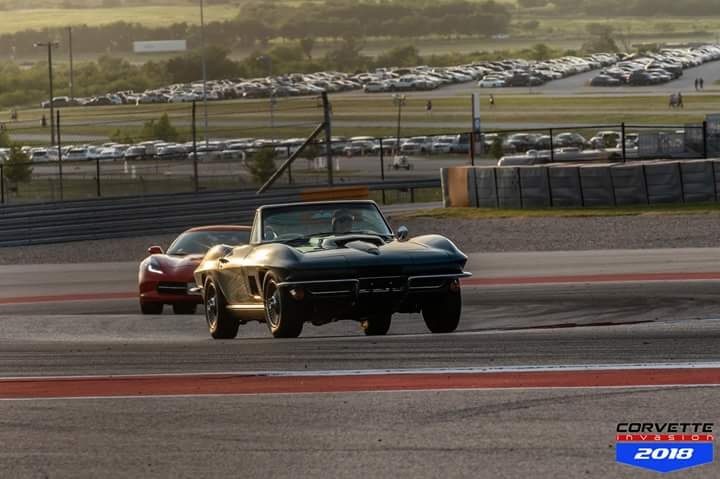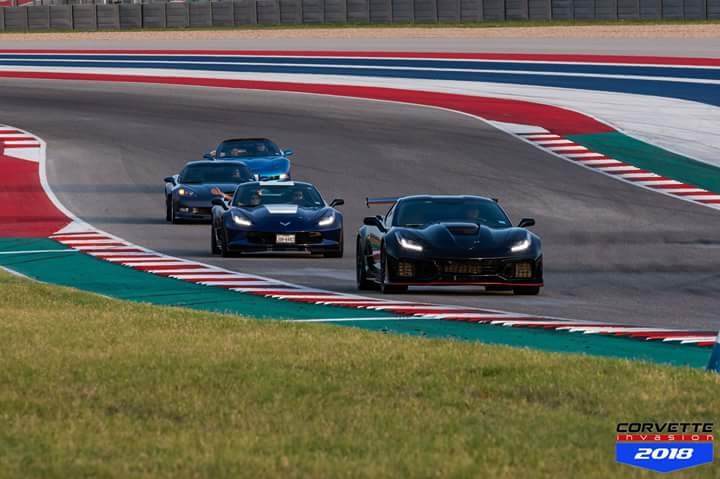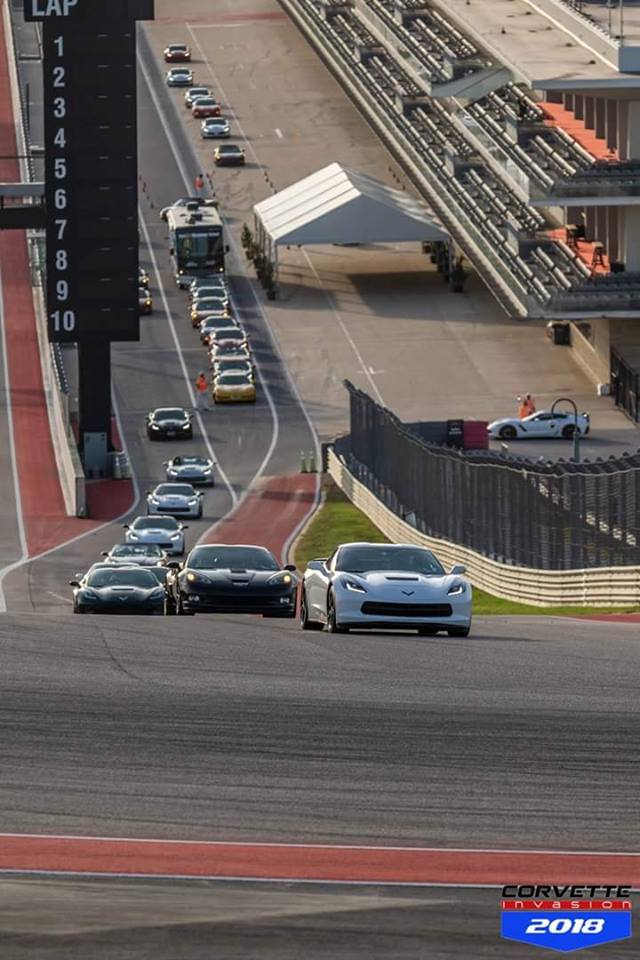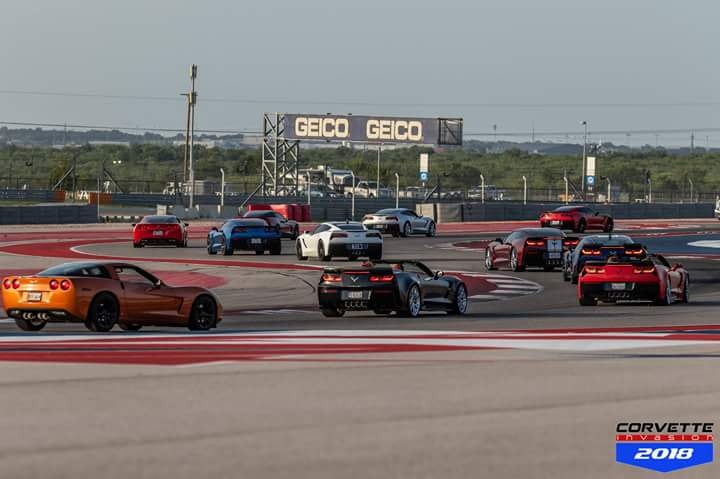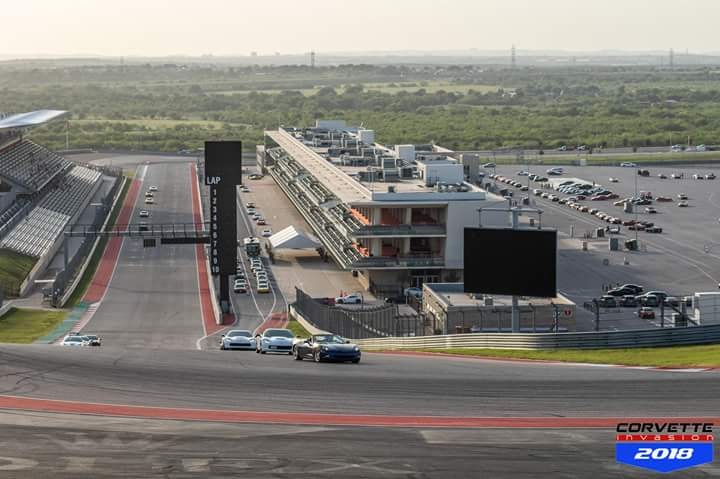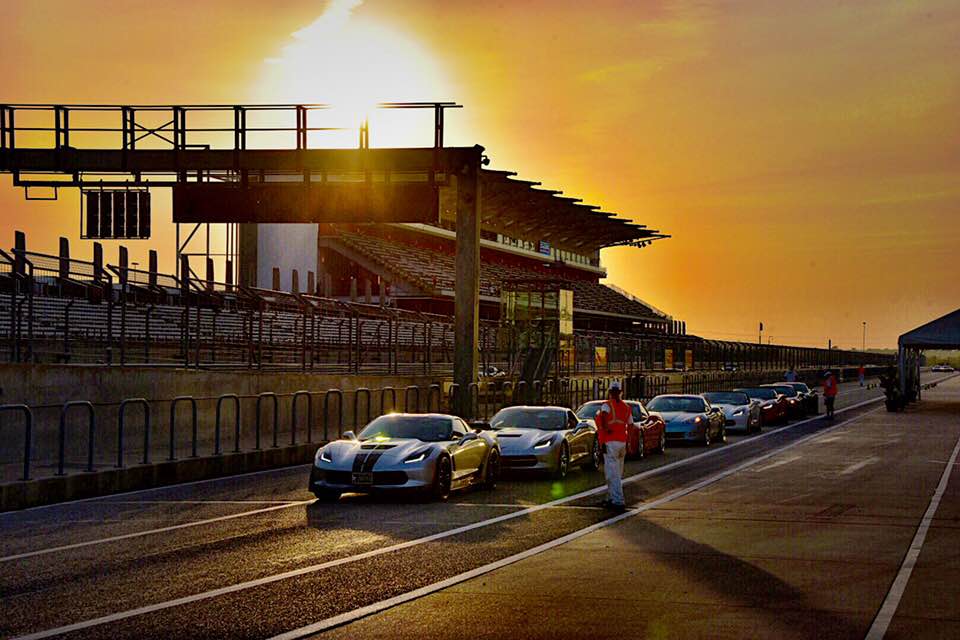 Links to Track Videos:
Session 1, learning the track -
https://www.facebook.com/mike.massey.543/videos/vb.1553678810/10216705848589289/?type=3
Session 3, behind some faster cars -
https://www.facebook.com/mike.massey.543/videos/vb.1553678810/10216705913310907/?type=3
Session 6, sun setting, last session on the track:
https://www.facebook.com/mike.massey.543/videos/vb.1553678810/10216705936271481/?type=3
From the Drone: Can you see Eddie and I in the blue C5 Vette?? What fun that was!!
https://www.facebook.com/CorvetteInvasion/videos/2116760745233536/
Link to the Full Public Photo Album:
https://www.facebook.com/media/set/?set=a.10216702576547490&type=3
Again just the MOST fun I'd had in ages!