A car-friend asked me to take a long-distance look at this 49K-mile '96 Roadmaster Wagon and give my opinion. In general, the mileage is fantastic and the condition of the paint and interior makes me believe that the miles are correct. It's a tow-pack car too. The asking price is on the higher-side (but not horrible, as these have been going up in value the past few years, especially clean original cars). I've seen low-mile cars with as-high and much-higher asking prices.
BUT in blowing up the pics from this listing, the underside of this car is REALLY CRUSTY. To a Texan like me, it looks horrifying, and points to the BIG differences between northern and southern/western cars. Our cars here in Texas or often faded and have warped/cracked interiors, faded paint and burned trim, but the undersides look like the cars were almost just built. Guys up north guys have cars like this that look GREAT on top, but the undersides are flat ROTTEN.
The driveshaft is CRUSTY, floorpans show corrosion, and fuel tank straps look poor. The frame itself is crusty, and I would be leery of rotten fuel and brake lines, frozen shock bolts, and other rust-related nightmares. The underside is also covered in oil, as is the underhood area, and I know that is how folks up north prevent or try to prevent rust there, but because it's so oily it's difficult to tell just how horrible the rust REALLY is, and if the car is leaking any fluids in the normal places.
It looks like it may have rust on the front inner wheel-wells, especially where the coolant bottle bolts to the fender. You would want to check the area under the battery, and also on the driver's-side inner wheel well, which is another commong spot for rust.
Also you would want to check the area behind the rear wheel-wells, as rust is VERY common there, and in the spare tire well area. And the metal lines for the transmission cooler in front of the radiator have both been replaced with rubber hoses. Can be seen clearly in one pic. I'm guessing they rusted out...which amazes me, but I understand happens on northern wagons.
SO my final assessment is that it is a TOTAL CRYING SHAME that this low-mileage and very attractive, well-optioned car is such a rust-bucket on the undersides. I bet it still runs and drives well, and feels nice and tight when you close the doors and such, but the rust will make repairs much harder, and you will have body/structural issues on this car. $8K is frankly, to me, insane for a car that looks that poorly on the undersides....it's a $3K car max to me. Again really SAD because with those miles the drivetrain should have years left. Salt...sucks.
https://www.duncanmotorcar.com/1996_Buick_Roadmaster_Buffalo_NY_23002727.veh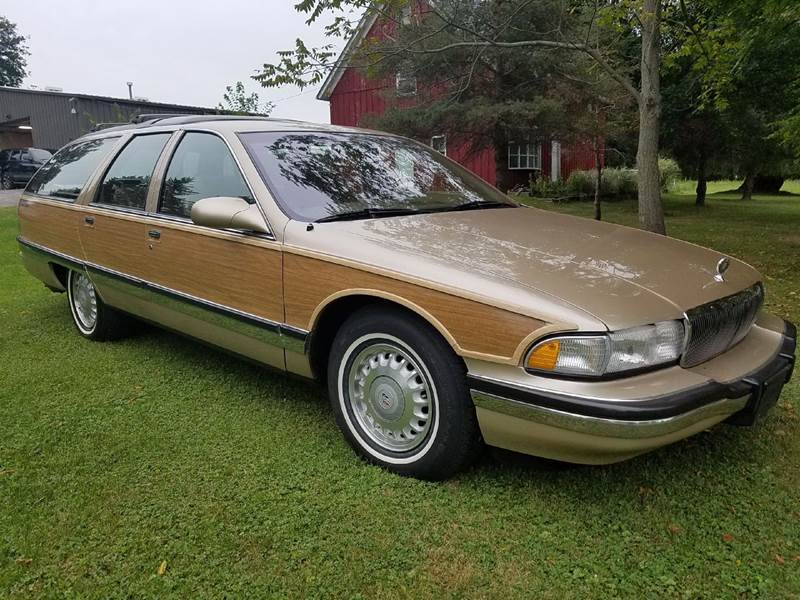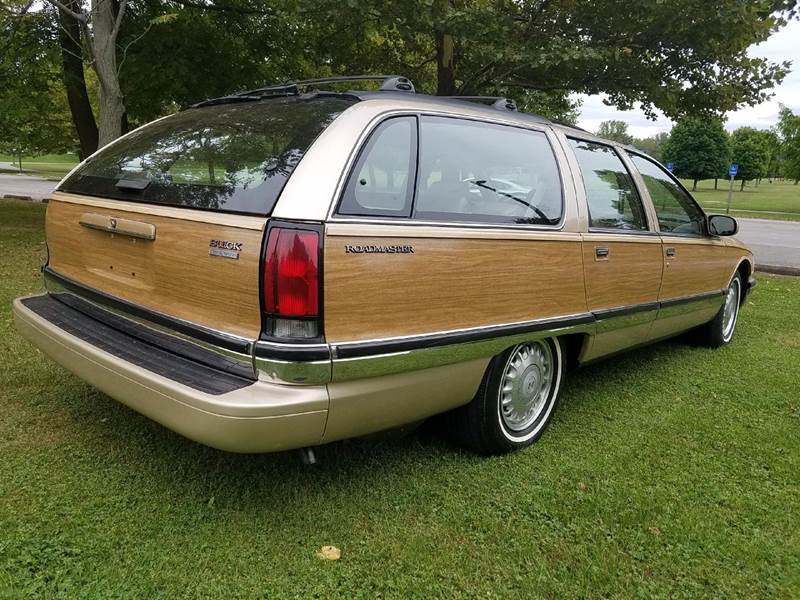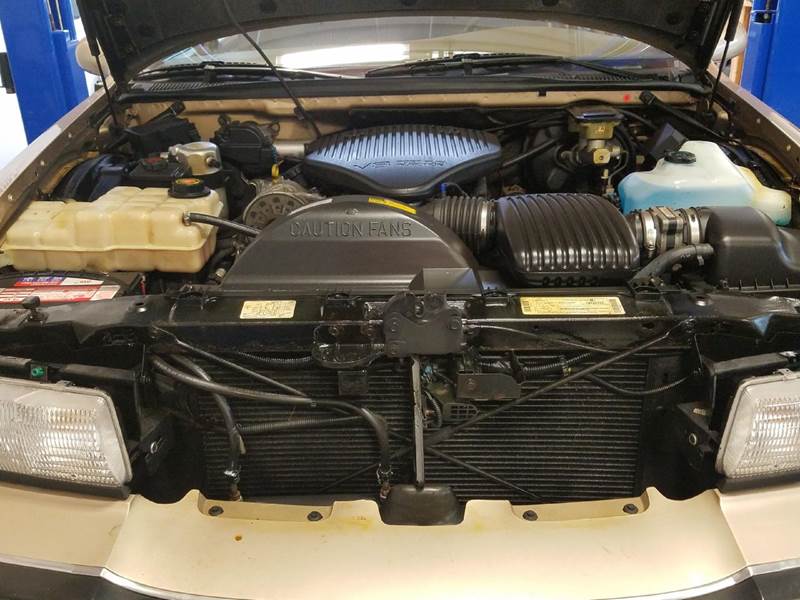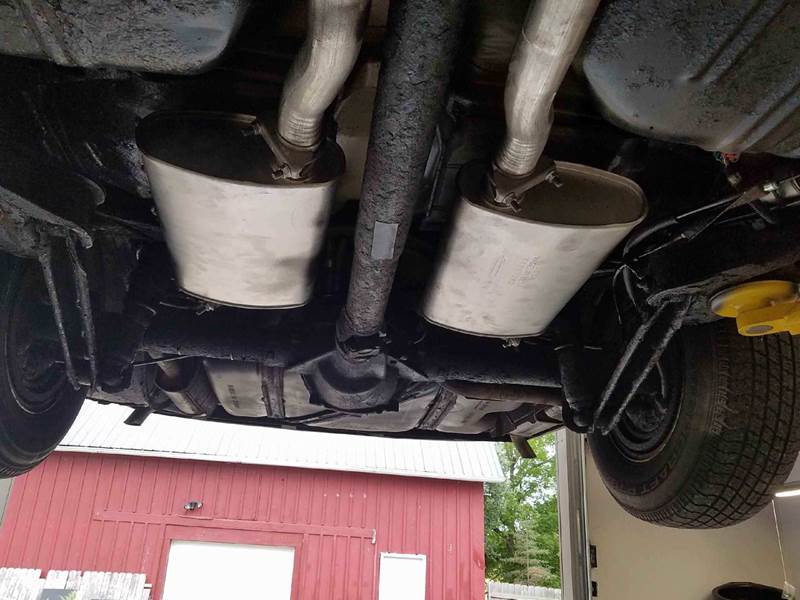 Texas Mike