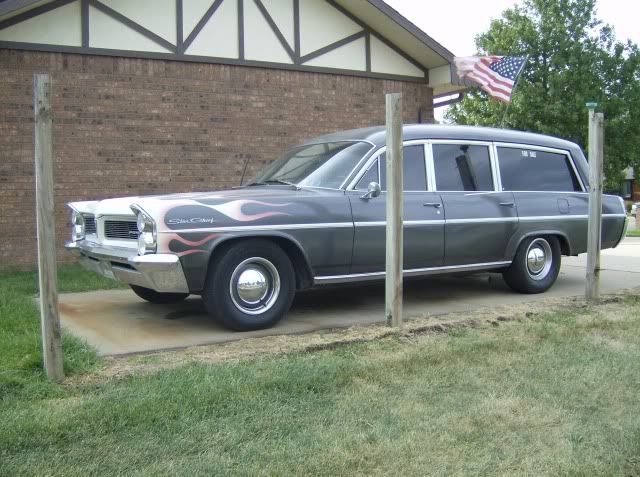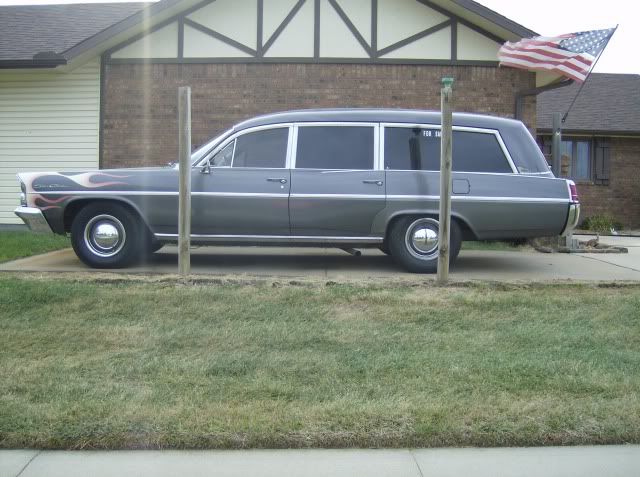 I am
not
the owner of this vehicle. It is for sale near me and I have talked with the seller.
1963 Pontiac Star Chief hearse
-- 99K on what the guy thinks is the original Poncho 389 engine
-- "Real" hearse with commercial glass
-- Dull gray paint, not from aging; just a dull finish, kinda like a gunmetal gray. Looks nice.
-- Black vinyl front (heh, only) seat with a six-inch tear; otherwise no immediately obvious interior defects
-- Hearse conversion by Conyers-
Something
.
-- Had an oxygen bottle in back so probably a combination car (hearse/first call/ambulance).
-- Seller says only thing he'd fix if he was keeping it is the brakes. Says they screech when he backs up; I figure that's the drum wear alarms going off.
-- Asking price $3800.
I did not spend a lot of time with the car. I walked around it, looked inside one open door, and looked under the hood. I will do more if anyone on this forum is seriously interested.
John