I'm having some trouble hanging the exhaust on my '95 Roadmaster wagon. I bought a complete setup, nearly new, from a guy parting out a '96 Roadmaster wagon. The cars are identical and the exhaust should install with no problems.
However, since it's my project, there are problems.
It's awkward doing this by myself, but the hangers aren't lining up perfectly with the stock hanger locations and the OTA pipe seems close to the tire and the suspension; adjusting it away from the tire puts it in the way of or on the wrong side of the heat shield that protects the side of the gas tank.
Does it look ballparked to you, and just a matter of some tweaking that might occur if I can get a friend to help me monkey multiple pieces around at once?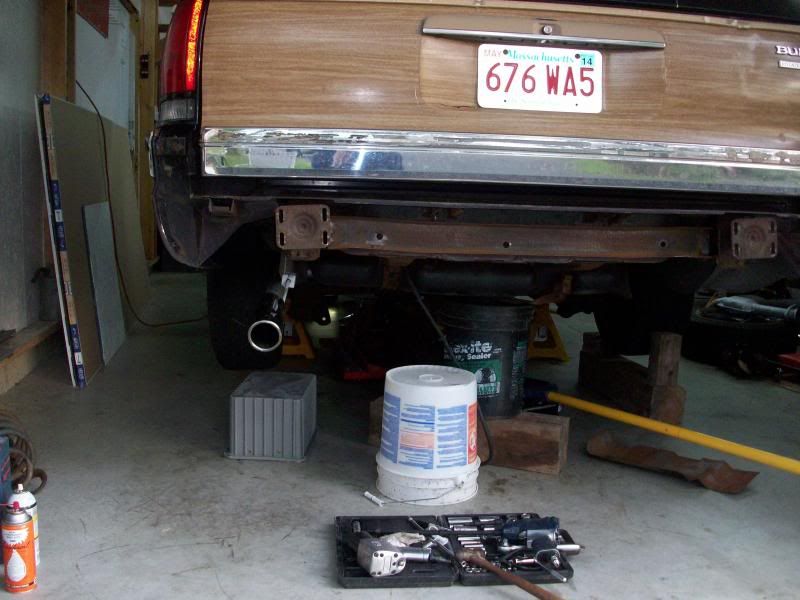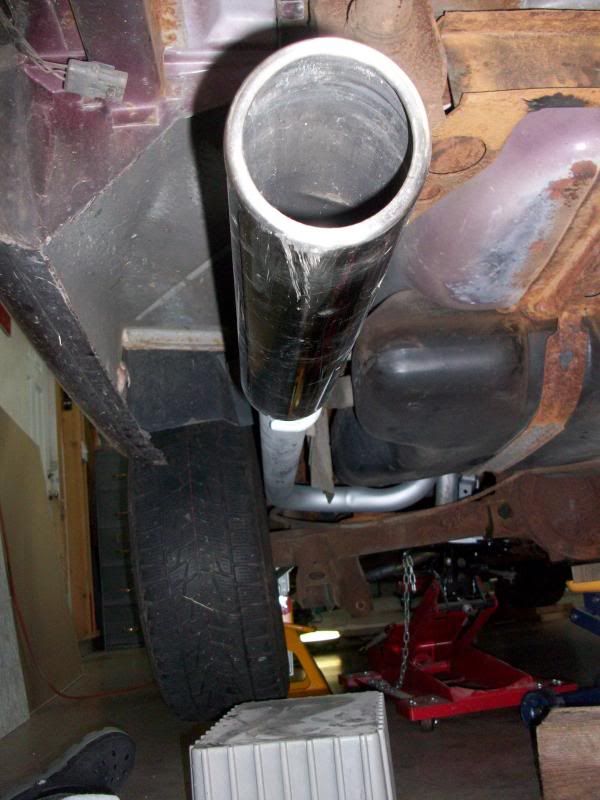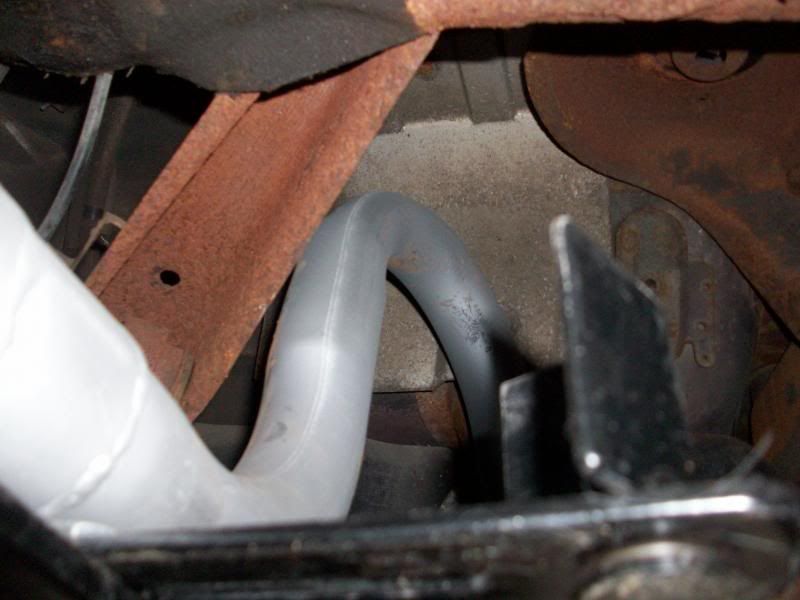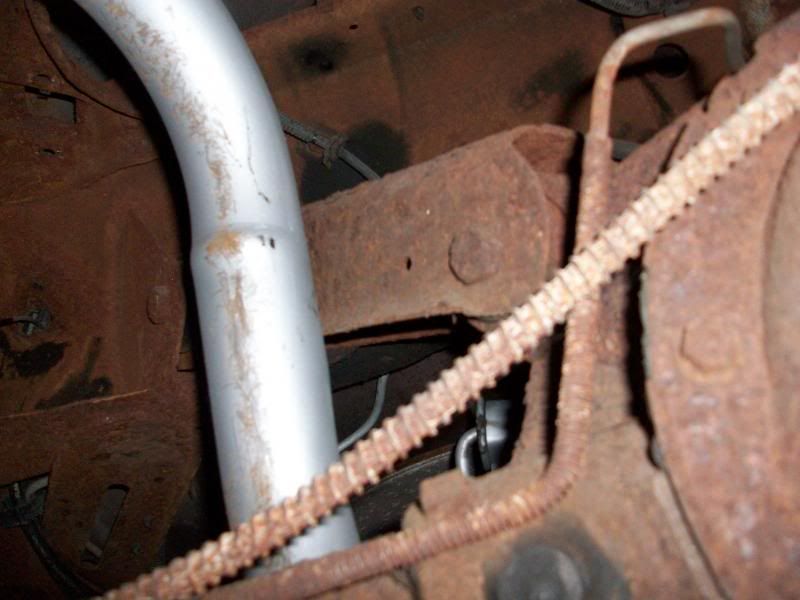 See this hanger? Is this what is supposed to bolt to the frame, or does this bolt to one of those flexible straps that is bolted to the frame? This thing does not line up with the stock exhaust hanger holes, and the guy I got it from said it was attached to his car at the stock locations.