February 2017 LROM - 1995 Caprice Wagon  Some times what you are looking for you already have.  Thank you for allowing me to share my Wagon story and providing me the February Spot.   I am not much of a writer, but I think you'll get the point
The year is 2001 and I have made it in corporate world.   I am offered a job that the compensation package includes the payment of a lease payment for a car.  From the beginning not much of a conventional guy ( but a Chevy guy)  I choose a 2001 Chevy Avalanche LT,  decked out with all the goodies.  Leather heated seats, in dash touch screen, rear dvd player.  This truck was rugged, yet drove like a couch on wheels yet could haul whatever you needed (fore shadow of what's to come).  
A year into my pristine truck, the lollipops stuck to the leather seats from my darling daughters and muddy paw prints from two sporting k9s, makes me turn to the local Trade n Times for a cheap weekend avalanche alternative.  
Home I come with my first wagon.   1991 light blue beauty.  tinted windows, rotted spare tire well, four unmatched tires.  A slight radiator leak, not matched to the slight oil leak.  What did any expect for $900.00. and so the wagon obsession began.  At this point wife thinks I crazy, but dogs and kids love it.  Two years and some upgrades, a painter working in our home offers to trade me painting the garage for the wagon. (big mistake) .  When complete, my dreams of a man cave and my first love of wagons were gone.  After sobbing, remembering the good ol days of "wagonlife" and vacuuming out the French fries and fruit roll up,  I decide it was time  Caprice life needed to return.   Note I say Caprice, not wagon.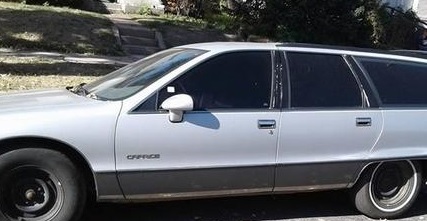 96 caprice sedan  is the next stop on my life evolution.  Smells like a wagon, leaks like a wagon, door slides fall off like a wagon,  fenders rot out like a wagon, but where do I put the dogs, when the gals are all buckled in, AKA big mistake. Sold for a loss
94 b body wagon is next…  Lease on avalanche is up, time for a new car.   2005 Chevy Avalanche is in the parked and polished in the  garage. Shiny Chrome 20" wheels,  decked out head to toe and my 94 lt 1 blue with wood wagon is the only thing I want to drive.  I get crazy with the impala wheels, discovering what 255/50 r17 means.  My sound system is run by a laptop with  4 video monitors.  I install a set of headers and a Momo steering wheel. All things that mean nothing to anyone around me at the time,  but I was smitten.  I give this all up for a bad "scary" Optispark fail.   Which at the time,  I thought the world had come to end.   Ebay flips for the electronic and off my love goes on a flat bed.   I am one month avalanche payment richer again on the hunt for the next Wagon.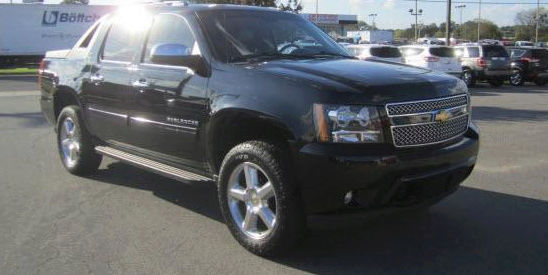 93 Navy Wagon comes next.  Although from everyone else's eyes she's the same.  Where is the cool digital dash, where is throaty sounds of the horns of the headers being played by the LT1 motor.  This marriage was not the same and didn't last long.  
95 Roadmaster was next to dance the tango.  The Lt1 purred like a secluded caged beast,   leather seats wrapped and cushioned every bump.   This was finally the best of both worlds.  Like the avalanche in luxury features and my now passion for wagon.  No   need for the high payment lease,  I was a WAGON MAN full time.  Changing the oil filled cardboard on garage floor every few weeks didn't bother me one bit.    Live was grand…until…. Coming home one night a few cars in the driveway, left me parking my alpine white with wood in street.  The poor young lady that rear ended my beauty was quite shook up when her Honda accord  crumpled  upon impact.   My wagon left with only a dent in the rear tailgate.  Cosmetically my wagon looking fine, but left the most popular seat location during carpool in operable.  Well I  jumped  at the insurance company offer to total my current love, allowing me to buy the crumbled  beauty  back  for $100.  Sweat deal, cash in my pocket and my car. This cash allowed us to travel to Florida for Christmas break.    
After vacation, back to work searching,  94-96 b body wagon.  Digital dash, Lt1.. determined, and hungry for the two direction rear tailgate to be operational .  Like a smoker who is out of cigarettes,  a frat boy looking for the next party, a junky looking for his next fix,  I NEEDED a new wagon.  I decided a white with red interior B body would be my holy grail of wagons.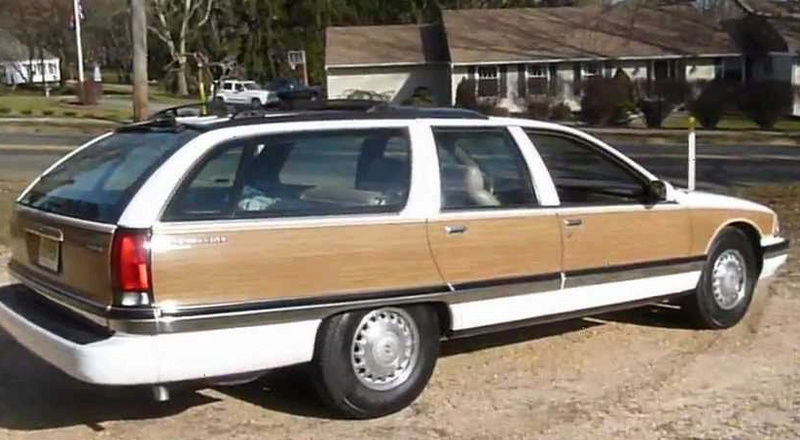 Unable to find the perfect blonde,  I settle on a blonde, close, but not exactly.
94 Charcoal Grey, burgundy interior. Finally everything I wanted, Digit dash,  Impala wheels,  LT1, banging stereo, unique car and unique color. I'm done I have it all.  I have everything including rotted floor boards and rotted frame.  No one wants to sit  in the passenger rear seat, because of the road noise and the chance of falling through the floor.  If I can just make this one last til I can find the white and  red 96.  Looking everywhere, across the country, no luck.  If the lost shoe through the floor wasn't enough, the water pump was the deciding factor to parts with this relationship.
So no white 96. I see an ad on craigslist, it said 96 wagon best offer, could this be it?  A few calls a few pics exchanged and I decide its worth the drive see this seems to be gray with wood 96.  Arriving it has two flats, a non-working   digital dash and all four widows are off track. To any B body wagon owner easy fixes.  Playing it cool, I share my love for wagons and my hunt for the coveted 1996 caprice wagon.   I make an offer.  We go back and forth and settle $300 over my price. Done!!! The owner returns with the retrieved title and is in horror to see she made a mistake and its 95.  I play it cool and pretend that this a deal breaker.  Needless to say I drive wagon home for $200 less then my asking price.  
Ok its not a 96, not white, no red interior, but she is mine. A few easy fixes, eBay purchases, Longroof purchases, she is  running like top.  No rust, looks great, but something is not right, just doesn't feel like the others.  Smells the same, looks the same, same people waving, same people snickering about another wagon.  Can't put my finger on it, just don't like her.  Mind you I have spent many  late night looking for my dream gal, the white cream puff with red guts.  Considering many times of flying across the country to see my dream car.  Trying to broker shipping deals to get cars from across the country to my back yard.  Deals either fell apart or transportation just seemed outrageous and silly.
Ten minutes from home pulling out of the gas station, I see a for sale sign on a white wagon.    Almost crashing while turning around to see if just maybe it could be my love with red interior and a 96!!!  And sure as I was pinching myself it was!!!  Night after night looking online and my dream gal was 10 mins away. Shaking with anticipation I inquiry and ask for a test ride.  To my disappointment only half way around the block,  I realized what I have been looking for  is what I have been driving.   I didn't want want white, I wanted what I learned  as my current color as purple pearl metallic.  The white was boring, we didn't have have the connection on learning how to replace the vacuum lines under the home plate.  We didn't have the time together on learning how to replace the radiator, oil cooler and trans cooler lines. Like an old married couple I had history with the list of time we spent together in the garage.  The list and memory  goes on on on.   What I didn't like about my current car was what I loved about my current car.  Like an arranged marriage, I guess all things take time, what is familiar is what you end up loving.  All that said if you see a white 96 with red interior let me know.  Thanks for reading … Wagons for life!!