Affiliates
2021 - What did you do to your wagon this week?
Sat Jan 02, 2021 7:35 am by Fix Until Broke
On the 1994, I had to break into it.  Stopped to fill up with gas at the Co-Op at ~6:00AM, it's 21F outside with a nice 10-15MPH breeze.  Get out, shut the door, start the pump, get back in to warm up, pump clicks off, get back out, put the nozzle away, get my receipt, all doors are locked with the car running
.  Must have bumped the lock switch when I got out the last time.  Wandered …

[ Full reading ]
Comments: 19
Got the wife her car, 1995 RMW
Tue Apr 06, 2021 11:01 pm by Don in MO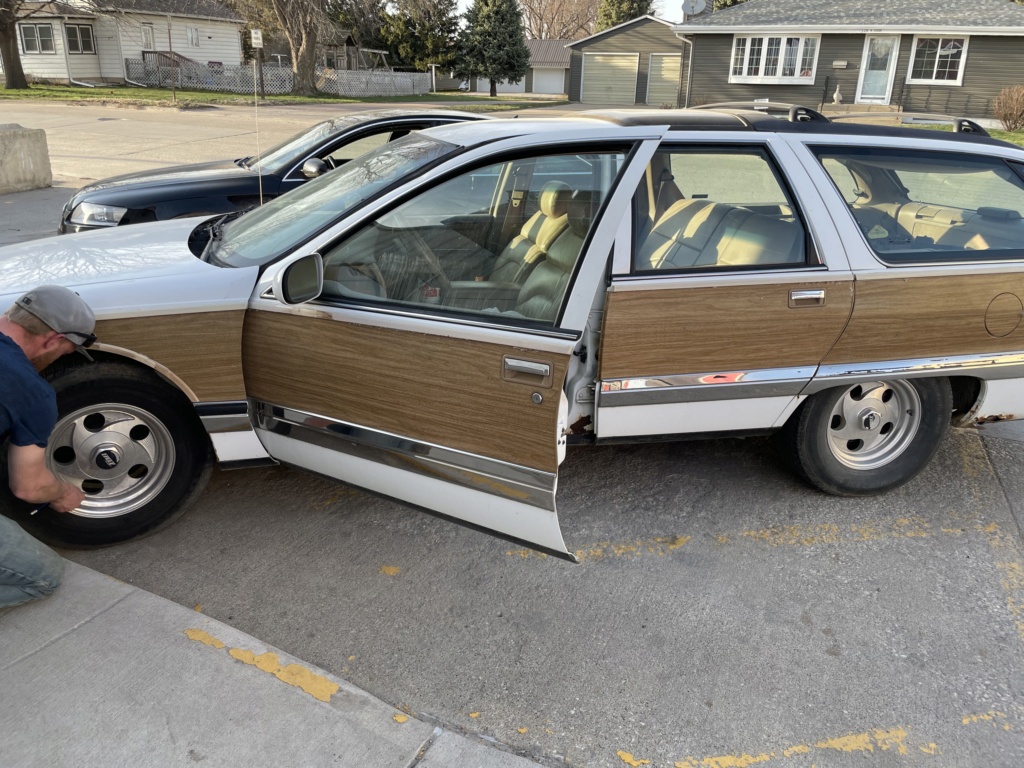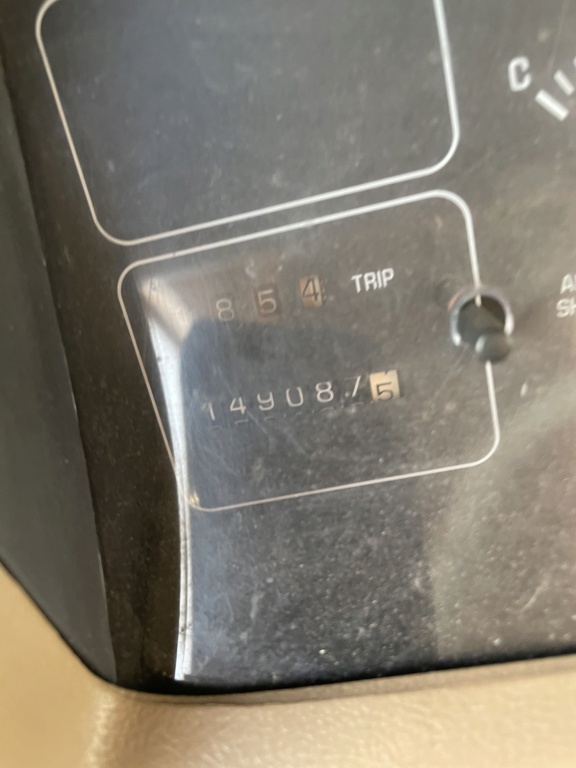 Got our third Roadmaster Wagon this weekend. 1995 tow package car.

We had a 1995 RMW non tow package in the early 2000's in SE Iowa. Had a 1996 RMW tow package in S Central MO from 2012 to 2017, third son totaled it. Did the …

[ Full reading ]
Comments: 1
Seat belt tensioning?
Thu Jan 07, 2021 8:25 pm by Walterf
Driver's seat belt on 91 OCC does not retract very well. Is there any [easy and safe] way to adjust spring tension?


Comments: 15
Radiator flush update
Mon Mar 22, 2021 9:37 am by Wojtek
So as mentioned in my above thread I in the process of cleaning out my cooling system and one part is cleaning out the coolant reservoir . I tried the ice cube/ rocks trick with marginal success ,stuck my power washer in where I could reach again with marginal success . I remember using CLR a few years back to clean up some stuff so I figured why not try it. First I did a 1/2 bottle with hot …

[ Full reading ]
Comments: 4
class 2 or 3 hitch? Bueller?
Thu Mar 11, 2021 9:16 am by Sprocket
Anyone have one laying around they want to sell? I had a class III and my buddy needed it to sell a boat and other general towing as he has a trailer maint. business. I gave it to him with the proviso that he would get me one in return as there was an immediate need. So far it's a unicorn, so anyone holding one they want to part with. I'll even take a class II as I have a non-towpack car …

[ Full reading ]
Comments: 6
Trans crossmember mod to make usable
Fri Feb 26, 2021 3:26 pm by booster
Like pretty much everyone, I had to beat the crossmember out of my 96 RMW with a big hammer.  Did not want to be putting it back in with that kind of fit, so since I had some dead time right now while still waiting for the block to get back from machining I decided to see what was hanging it up and what could be done about it.

I did take a quick look at the tubular ones, but if the pix I saw …

[ Full reading ]
Comments: 8
TB cooling delete help please
Wed Mar 10, 2021 6:42 am by Bucky53
My 95 Caprice LT1 wagon cooling routing was modified prior to my ownership. Friday I saw the temp gage creeping up and pulled over to see what was going on.
The thermostat evidently stuck closed and the ensuing partial overheat caused fluid to be forced out of the surge tank which then burst the modified hose that now went to the steam line along the RH valve cover. The hose was apparently fuel …

[ Full reading ]
Comments: 0
Insurance
Mon Mar 08, 2021 3:29 pm by rjathon
I can now park my 1996 immaculate stock DCM 142,000 mile wagon in the garage.

I don't drive it much and can get classic car insurance. How much can I insure it for?

Thank you,

Russ


Comments: 6
Statistics
We have 1537 registered users
The newest registered user is redhawk05

Our users have posted a total of 146746 messages in 13232 subjects

Who is online?
In total there are
21
users online :: 1 Registered, 0 Hidden and 20 Guests :: 3 Bots
Les207
Most users ever online was
483
on Tue Oct 15, 2013 12:23 am