Car is white with tan interior. Vehicle currently has expired tags, however all fees and penalties are paid (I have paperwork to show this), it just needs to be smogged. You can read about the issue related to that below. I have spent the last 5 years repairing and upgrading this car to be one that I would hang on to for some time, but it no longer meets my needs, and it sadly must be sent off to a new home. $3000 OBO. Vehicle is in Santa Clara, CA, looking to send it to a good home.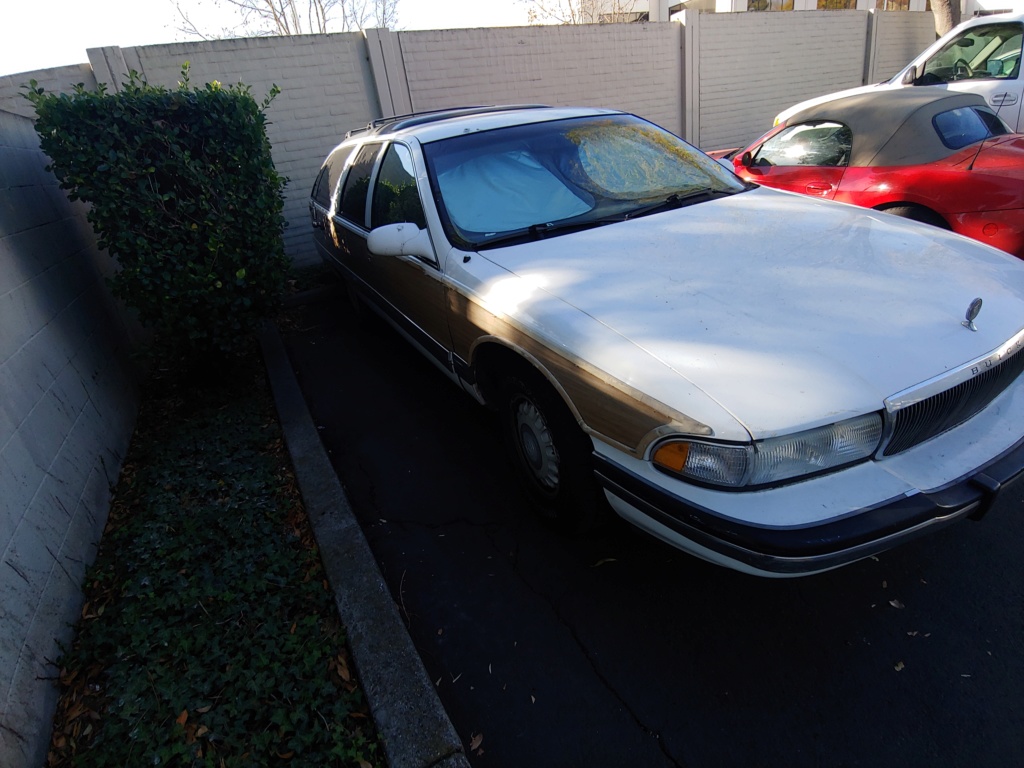 Features:
• Tow Pack car
• Factory Heated Seats
• Auto Headlights
• Load Leveling suspension
• Class 3 trailer hitch
• Grand tour suspension
• Limited slip differential
• Oil and Trans cooler
Modifications:
• Factory dual electric fan conversion
• CB radio ball installed
• AC Delco load carrying rear springs
• Airlift 1000 air bag conversion from air shocks
• Upgraded AC compressor
Repairs
• Front suspension replaced (bushings, spring isolator)
• Entire AC system (compressor, condenser)
• Entire steering system, all end links, PS pump, PS lines, Steering gear
• Entire cooling system (water pump, radiator, hoses, heater core)
• Replaced all fluids in last year
• Tires all less than 3 years old, all less than 10,000 miles, BFGoodwrench A/T load rated tires
• Engine has ~130,000 miles on it, ~50,000 less than chassis, donor from another 96 wagon
• Motor and trans mounts replaced
• Transmission was replaced by a PO, appears to be a warranty replacement
• Entire engine resealed while out
• Trans serviced with new fluid and filter
• New spark plugs, wires, optispark
• Front wheel bearings
• Misc new sensors as needed
• Bosch fuel pump
Issues:
• Misfire on number 3 cylinder, I have lost interest in diagnosing, opti replaced since this began
• Small leak in rear air suspension, have not looked for it.
• Interior is showing its age, most/all of the parts are there.
• Minor areas of rust, nothing structural, floor pans are solid as is the frame
Spare parts:
• Several rear quarter windows (these are unobtanium, I picked them up at bone yards)
• Air suspension compressor
• Door seals
• Headlights
• Tail lights
• Fuel rail with injectors
• More parts that I cannot begin to remember