My name is Harry, and I hail from the greater Daytona Beach area of FL.  I have always been a station wagon lover, growing up riding in the third row.  Wagons have always had an emotional and practical appeal to me.  
I fell in love with the Roadmasters in the 90s, when a customer of mine had a gold Roadmaster with wood trim and leather interior.  I thought it was about the most perfect wagon ever, and doted on it whenever she and I talked.  She made a promise to me to let me know when they were ready to trade it in, so I could have first dibs.  Meanwhile, her husband was not in the loop and traded it in on an SUV.  She expressed her apologies, and life went on.  That one would always be "the one that got away".  
Fast forward 15 years or so and I was looking for a wagon.  My focus had gone German, and I had my sights on a couple of choices from BMW and Mercedes.  I was talking to my mechanic, and asked him if there was any reason why I should not buy them.  While we discussed this, I said "yeah, if I had my druthers, I'd druther have a 94-96 Roadmaster.  That is the gold standard to me".  History having been written now about their legendary reliability and the great LT-1 performance, my appreciation for the cars was even greater than when they were newer.  He told me his next door neighbor was selling one, so I got right in the car and drove over to see my prospect.  
The prospect had a fair price on it, but alas, seemed to be a project.  I needed engine work, had a couple of quirks, the interior had been molested by custom installation of stereo and TVs, and the interior was blue cloth.  The whole care, while still appealing, felt like a consolation prize to what I really wanted.  This fueled my start of extensive internet searching.
I was amazed to see the prices that good cars under 100k miles were pulling.  My auctions, I was getting cold feet around 4-5K, but then they were going for 6-8k or more.  For average cars.  I was hooked.  Frustrated, I turned my search to Craigslist and saw a one line ad that read "95 Roadmaster Wagon Needs Nothing".  The price was the same as the project car.  I called and left several messages.  On Monday, my calls were finally returned by a mechanic.  (RED FLAG!).  I got a ride to where the car was and had a look...oh man, it was gold...it had leather... 89K MILES!!!  Something had to be wrong, it must be a flood car...why is it on the lift?  While it was on the lift I got a good inspection of the underside and body, then had him bring it to the ground.  Everything seemed to be in order, aside from a minor scuff on the passenger side fender.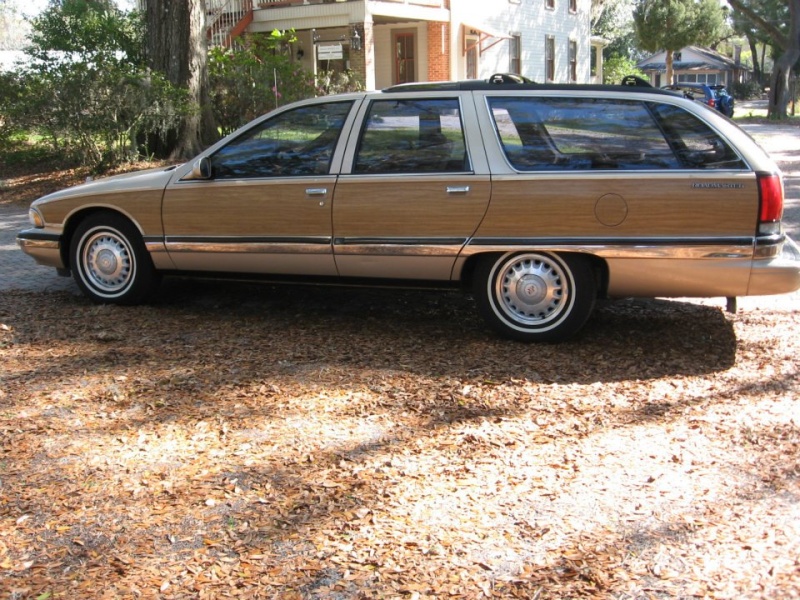 " />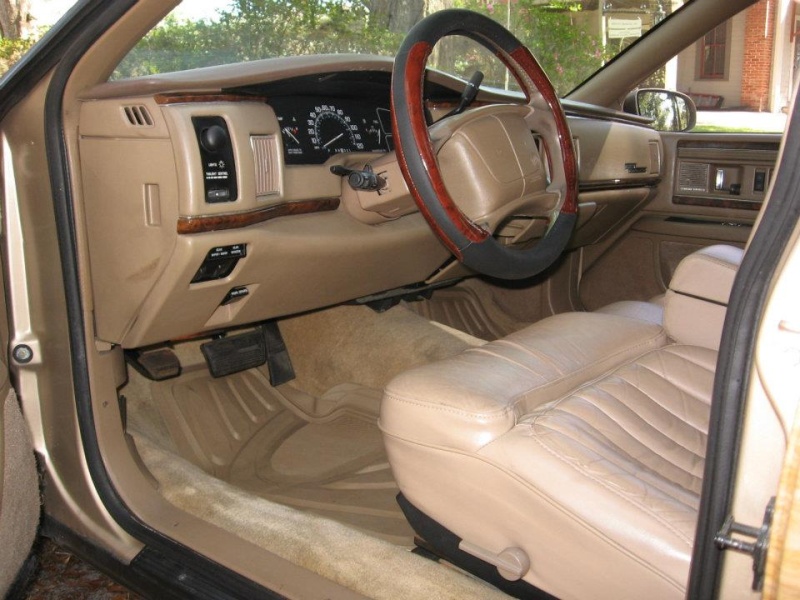 I asked the mechanic, what is the story on this?  He replied, of course, that it belonged to a 90 year old man who no longer can drive.  (RED FLAG).  I look and see no plates on the back (RED FLAG!).  I am convinced the mechanic has somehow polished a turd to present to me.  I ask to take it for a ride, and he says he will put a dealer plate on it but that he has to go with me.  We take it on the road and I can find NOTHING wrong with it other than the horn not working.  I question the mechanic about the deal and he said the owner will pay him for his work on the car and a commission for selling it, but that it is not his car but still the owners.  That made me more excited, and more of the right noises were being heard in this deal.  The mechanic had no clue about the Roadmaster market.  He mentioned to me that it must be a popular car, because the phone was ringing off the hook and 4 more people were coming to look at it.  While this may sound like a sales ploy, it was the truth.  They had listed this car just over half of the blue book value at the time!!!  I offered him 200 dollars less than the asking price, and required that he fix the horn.  He took $100 off, and fixed the horn!!  SCORE SCORE SCORE.  I went into this deal with my eyes wide open, knowing that even if I needed to drop thousands on repairs, I still got a pretty good deal.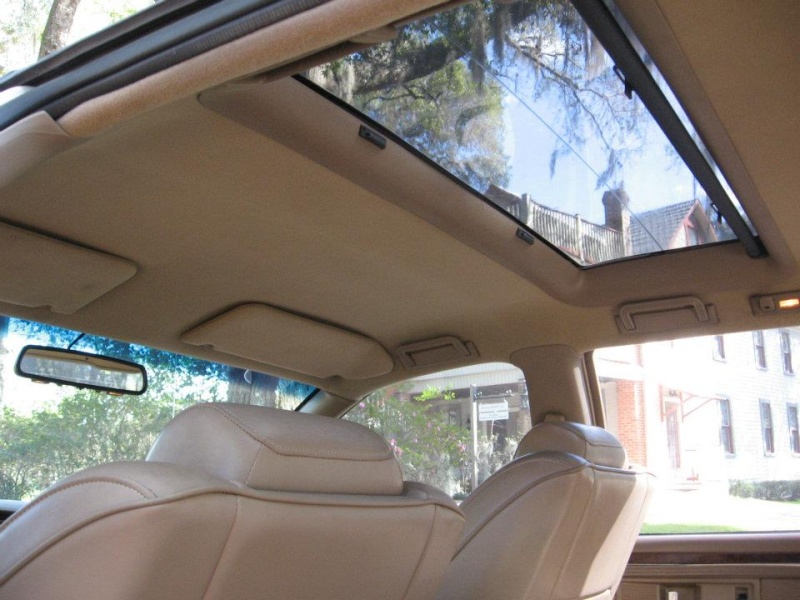 He presented me with the files of all the maintenance and repairs HE PERSONALLY had done to the car himself, as well as the original title.  The owner bought the car when he was 72 and truly kept it until he was 90, stopping driving when he became unsafe.  I took it home and began doting on it, to see what it would need.  That ended up being very little.   The mechanic had recently done AC service to it, replacing all the major components, it had a new battery and tires.  The only initial major repair I encountered was a faulty alternator.  Since then it has proven loyal and reliable for family outings and weekend road trips.  It is the car we take on the holidays to ride together in comfort.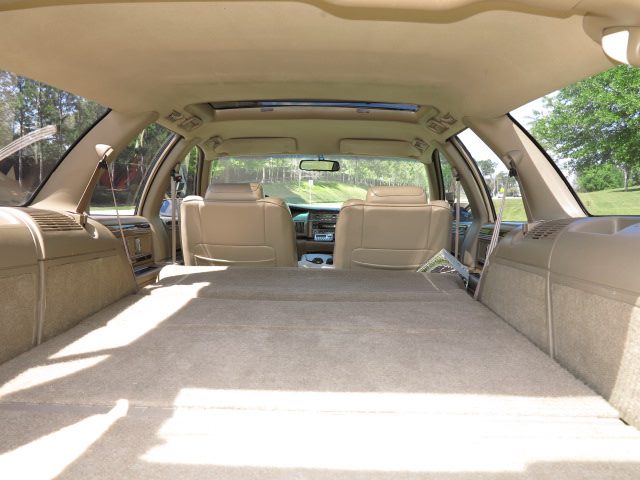 I love the style and performance and comfort.  People see me driving this car and they either "get it" or they don't.  Explaining to people about the engine, the great gas mileage (17/23) and the ability to carry cargo comfortably is a regular thing.  I love the sense of community among the owners, and the forums are fantastic for getting assistance with glitches or parts.  My future plans are to replace the wheels with something else more sporty, and possibly black out or otherwise change the sail panel color and spiff up the trim around the woodgrain.  I would like to keep it as stock as possible as long as I can, but functional and fun too.  I replaced the stock stereo out of necessity, and as long as the appearance keeps up will leave the paint and wood alone...but if Chip Foose steals the car, all bets are off.  I have taken it out on the back roads and opened it up to see what it was like...115 was where I backed off.  My buddy then stuck his phone over to prove it, HA.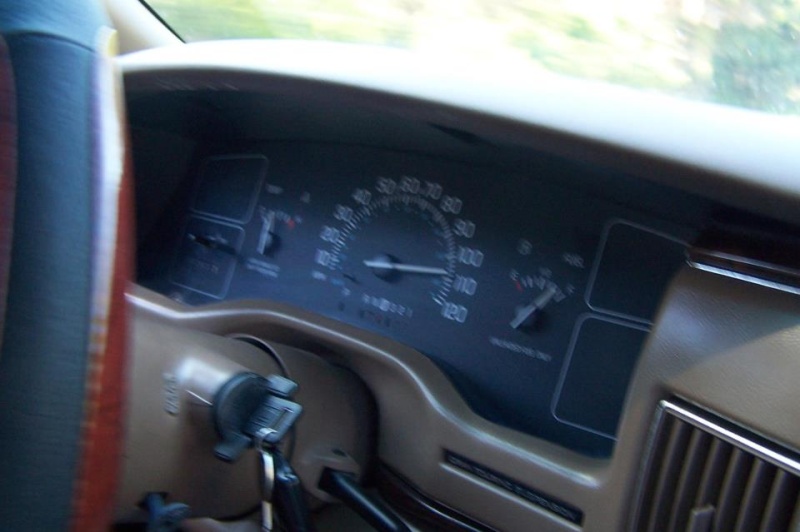 Thanks for reading, and thanks for this long roof community out there, and for all your help, past and future.