The "family" and my B-body cars over the years:
Our 1978 Pontiac Grand Safari, the first family B-car, bought by my Dad new. Fantastic car, special-ordered with the last real Pontiac 400, Valencia cloth interior, tow pack (for a boat my Dad never bought), and in general a LOADED car. The only issues we had with it were wood peeling under the door handles, and a clogged screen on the exhaust tip (that GM removed on all wagons soon after).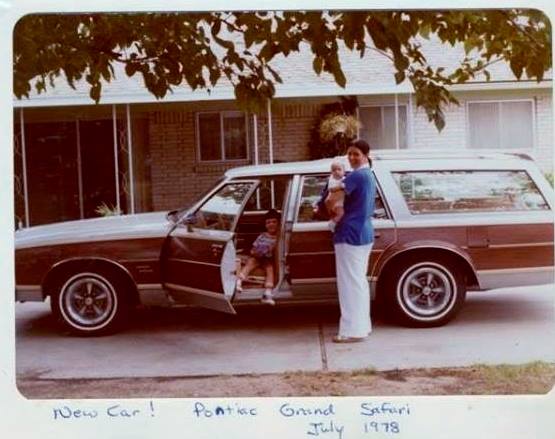 The only "B" that was not well "loved" was Mom's '86 Electra Wagon, which was just gutless, burned oil, lost the transmission at 50K miles, ate THREE digital climate control heads (beep-beep-beep), developed paint checking issues on the hood and roof, and chrome pitting on the bumpers just out of warranty (of course), and had other smaller issues like slow-moving power windows, tailgate stopped opening downward, and air shocks failed. This car was very comfy, but a total letdown after our Pontiac.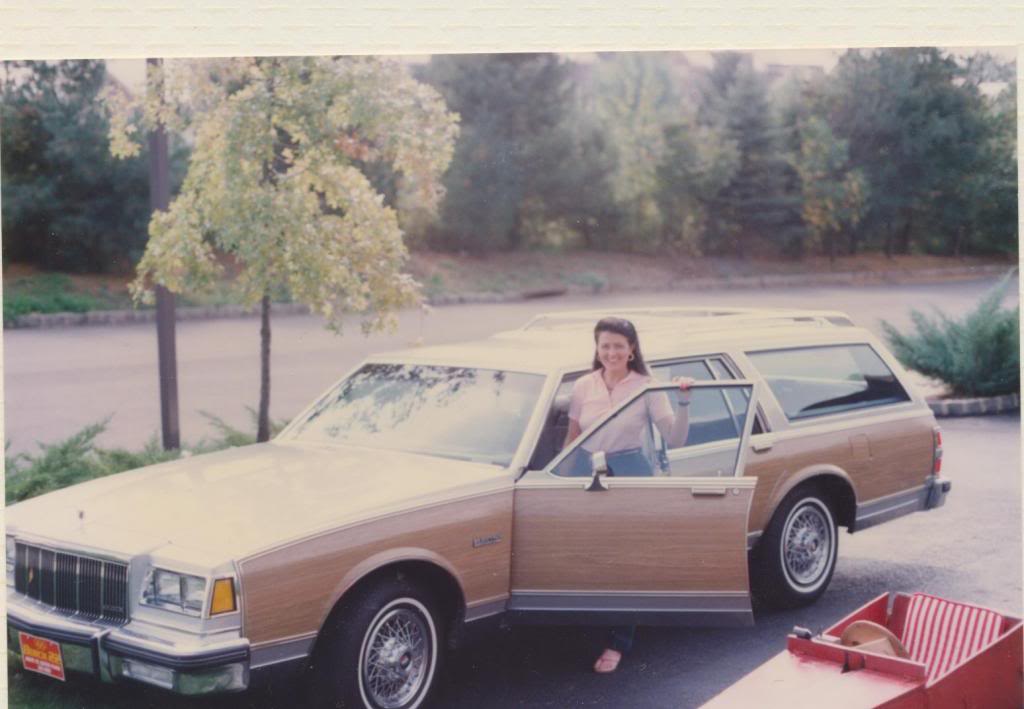 My 89 Olds Custom Cruiser. It too was gutless with the Olds 307, but it was dead-reliable and I loved it a lot. Only real complaint on this car was I never liked the "industrial-look" cloth on the seats, which wore well but looked cheap in such an otherwise-classy car.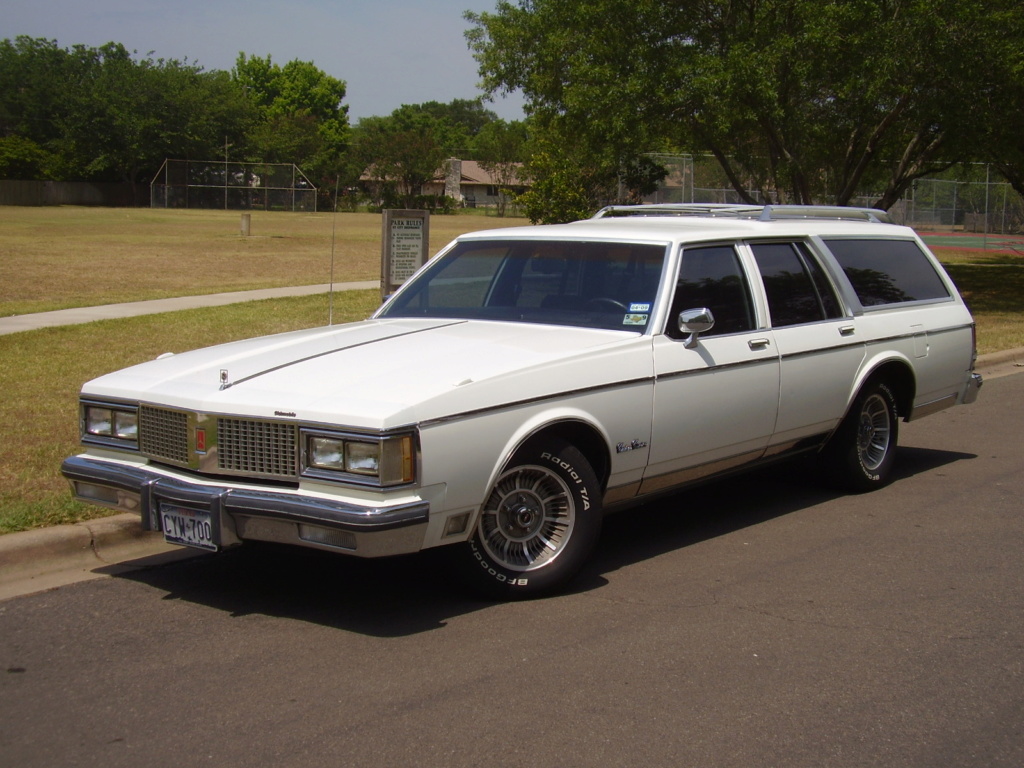 '86 Caprice Classic sedan. This was a great car! 50K mile find that a girl at the University of Texas had inherited from her grandmother. She hated it, and I found it on Craigslist cheap. After a cosmetic refurbishment to un-Grandma it, I loved it!
'77 Caprice Classic Sedan. A co-worker inherited this from his Grandfather, and he sold it to me. VERY original car, even had clear plastic on the rear seat! Ran and drove very well, but I gave to a friend that needed a car for her family to use, and sadly they abused it to the point that it was junk. To them it was "just a really old car". No good deed goes unpunished...
1992 Oldsmobile Custom Cruiser. Found this super-clean and low-mile car in North Carolina and brought it back to Texas. It was cosmetically beautiful and mechanically fresh, but I did have to do some age-related repairs to it in order to make it nearly perfect. Sadly I had to sell this car in order to get the car I really wanted...back. As much as I loved this car, I missed having the wood on the sides and the LT1 under the hood....two things that turn these cars from "really nice" to "funny and FAST).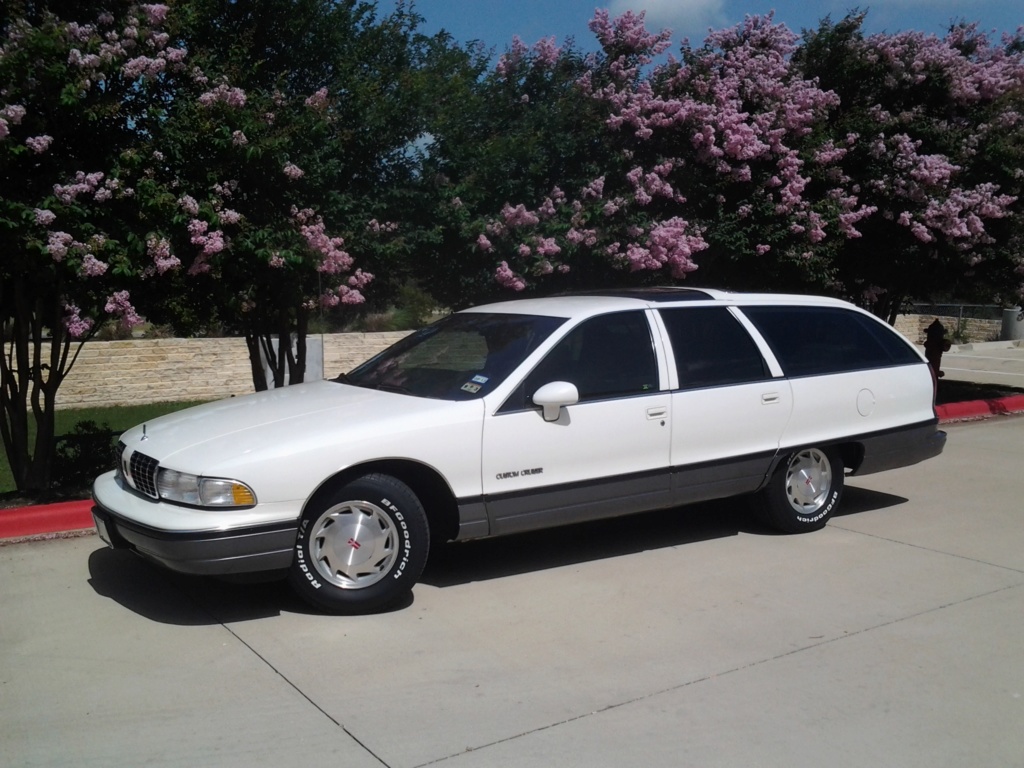 1996 Roadmaster - Bought in 2007, sold in 2011 due to financial issues, bought back in 2012 after begging to get it back (and having to sell the '92 Olds above, which was my "stopgap" car. This is my always-and-forever car. Love it way too much!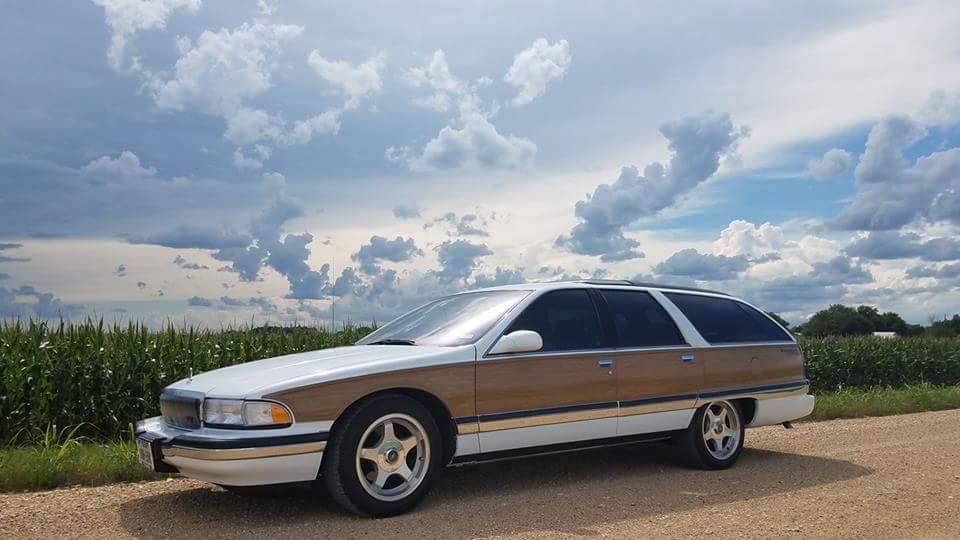 -Texas Mike