I wasn't going to start a thread on this car, but may as well.   I only bought it while looking for values on my wrecked 94 to argue with the insurance company, but found this one.  
Here is a thread with the back story
So on to what I have done so far in 21 months of ownership:
put 3800 miles on it in almost 2 years.   I have a company car, so it's a weekender.
Replaced the AC completely.  After 18 months only to find out the OE bolt on the back of the compressor was too long.    
Thread here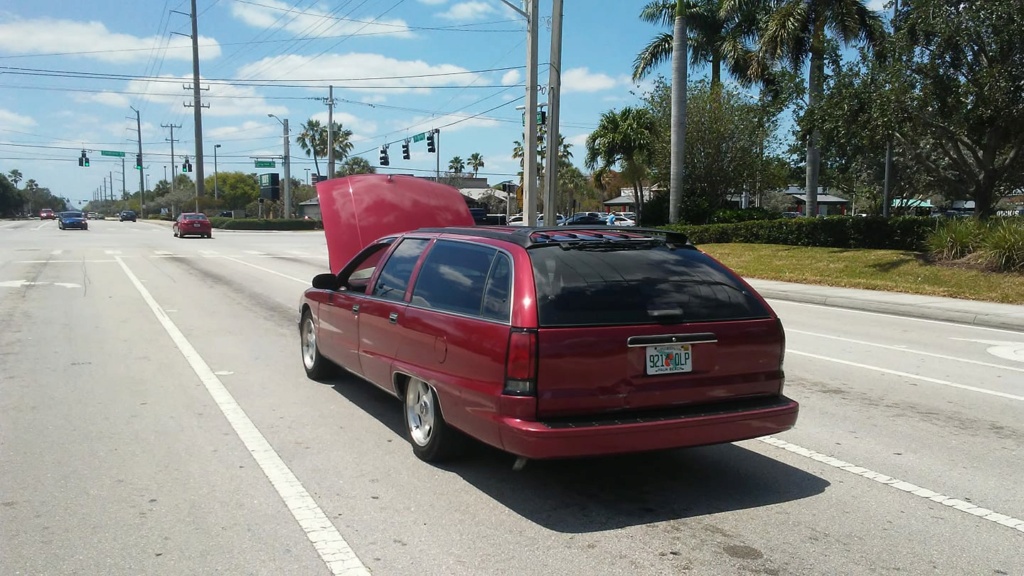 Had an issue with it dying all of a sudden.   Found out it was the ICM, after replacing the coil and a bunch of other stuff.
Had an overheating issue which was probably just the cap, but then drove it 150 miles to get home using air cooling and the radiator split too.....so replaced the water pump, coolant cap, hoses, and a new radiator.
installed a billet radiator cover and shiny hockey puck thing.
Matte black wrap on the B and C Pillars and a chrome bowtie on the bumper.
Stuff on hand to install:
2x DIN kit from Etch US along with 2X DIN pioneer head unit and new speakers.
4 Monroe SS shocks (from Jade)
Black wheels and tires from Jade (1000 miles on them)
9C1 front bar (from Jade)
Drilled and slotted front rotors (from Jade)
z-28 Cluster
Corvette covers for engine
3.08 gears and posi (took out of rear that was in Jade)
the entire t-56 swap kit (waiting until the auto dies).
Minimal stuff now, but honestly if any of this beyond the wheels, stereo and shocks get done I'll be surprised.   Motorhome and Healey are more important to me.