Affiliates
supplemental restraint system bags

Thu Jan 18, 2018 2:37 pm by Fred Kiehl
I was at the local LKQ P-N-P yard the other day, and they have a sign posted saying that they are no longer selling SRS bags. I assume that is because of the issues with the Japanese air bags. I just wanted to give everybody a heads up, to the effect that other yards will probably follow suit in short order. If you need an airbag, don't wait too long, or you may not be able to get one.

I …

[ Full reading ]
Comments: 3
Wagon rear hatch glass supports

Tue Jan 09, 2018 8:26 pm by Big Wagon Guy
Does anyone know where to get new replacement strut rods for the hatch glass? Link, part number/manufacturer? Any and all info appreciated. Thanks


Comments: 10
Wide Whitewall tires

Sat Jan 13, 2018 1:37 pm by CBurne7
Hey everyone,

I'm going to look at a 95 Roadmaster Wagon this week and am already planning out what I want to do with it. One of the first things it will need are new tires and I figured I'd throw some new wheels on it while I'm at it. I'd like to put some whitewall tires on it, but am having trouble finding any with white walls around 1.5 inches. It seems like pretty much the only thing …

[ Full reading ]
Comments: 5
Make good choices people...

Sun Dec 31, 2017 8:01 pm by Andebe
Happy New Year's B-body family...


Comments: 3
Keeping water out of rear quarters: self-bailing wagon

Mon Dec 11, 2017 6:55 am by dmg4
Admittedly, my skills in auto repair are moderate to minimal, but I have built and worked on boats, so I'm pretty good at keeping water out of where it does not belong, and at removing it if it happens to get in.  I'm also blessed with a heated garage, essential to doing more than grousing about the weather in upstate NY at this time of year.  So, I thought I'd share this weekend's project, in …

[ Full reading ]
Comments: 13
A wagon story (happy ending)

Fri Dec 29, 2017 8:38 pm by Danr63
Back in sept of this year My son's 96 white woody wagon was smacked in a parking lot while he was waiting for a friend to come out of a store. The girl in the other car was backing out of her spot and taking on the phone at the same time. This made for a very bad situation for the old roadmaster wagon.





The insurance …

[ Full reading ]
Comments: 12
Gauge cluster swapping

Mon Dec 18, 2017 10:43 pm by Funkwagon455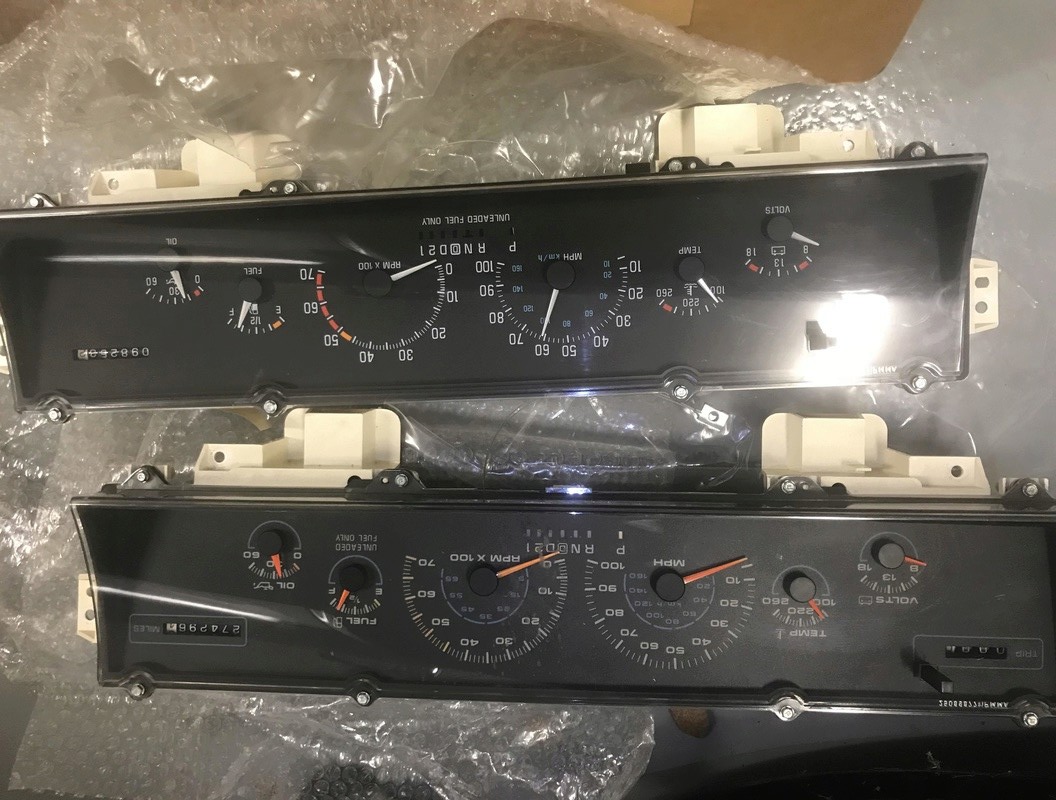 So since swapping from a '92 Olds Custom Cruiser for 13 years as my daily ride to a '92 Buick Roadmaster Estate wagon, I've had the luxury of enjoying both models as well as realizing what features I prefer on both models.  One feature that the '91-'93 models feature that I appreciate is the full gauge cluster that was ironically omitted on …

[ Full reading ]
Comments: 4
How to fix your lumbar support in the Roadmaster

Tue Oct 24, 2017 8:44 pm by Mark 96 Roady
The lumbar support quit working on the driver side of my car last year. Recently I was in a junk yard, and took apart a Roady wagon seat to see how it works. There is a motor that drives the whole assembly, and in the junk yard car the motor case had split. I took apart the passenger seat, and it was ok. It looked like the part would fit either side, so I bought it for ten bucks or so. I took my …

[ Full reading ]
Comments: 10
Statistics
We have 1097 registered users
The newest registered user is Boatmaster

Our users have posted a total of 134437 messages in 11785 subjects

Who is online?
In total there are
31
users online :: 2 Registered, 0 Hidden and 29 Guests :: 2 Bots
Fred Kiehl
,
Sprocket
Most users ever online was
483
on Tue Oct 15, 2013 12:23 am