Affiliates

Roofrack questions

Wed Apr 10, 2019 1:43 am by Chevy freak '91
Hello friends,

1.
The roofrack of my '91 Chevy Caprice still looks very nice but with some force I can move the two cross bars forwards and backwards. Is this normal? I always thought that once they're locked they're fixed and cannot be moved. Does this mean that my crossbars are broken?

2.
I have two spare cross bars, so I can swap them. Is that an easy job? I've tried to pull one out and I …

[ Full reading ]
Comments: 5
San Antonio Yard Run 3/2/19

Wed Mar 06, 2019 10:25 am by 81X11
Went yarding down in San Antonio this past Saturday. First I found this loaded '96 Roady Wagon. Car was basically rust-free and only had 129K miles on it...but man they look like HARD miles!! Had military tags on it so my guess is that it spent much of it's life roasting in a base parking lot. I had never seen a Roady with seat memory switches, pretty cool. I nabbed the hood ornament …

[ Full reading ]
Comments: 8
Clever marketing making fun of our cars again!

Tue Mar 19, 2019 3:00 am by Buicknutt
This time it's State Farm ins.

A young man, to his dismay, has been passed down an early driftwood woody "beige Betty"

Has a broken grille, rear alloy wheel is missing its cap & they threw on a black steel wheel up front for effect




Comments: 8
Top cars to invest in for 2019....WOO-HOO!

Thu Jan 03, 2019 9:19 am by 81X11
Third car back on the right! Top cars to invest in for 2019....the Buick Roadmaster Wagon!!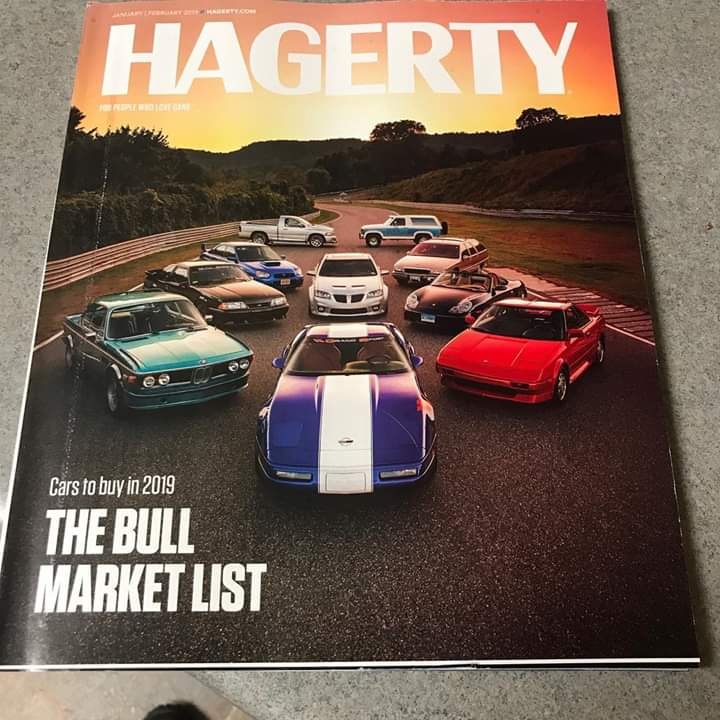 See all you haters (SEE my wife!) I've been telling you for 10 years that it's cool!!

-Texas Mike



Comments: 19
Blank Option Code Sticker

Wed Mar 27, 2019 6:05 pm by Guy Newport

I found the code sticker in the lower r.h. still of the tailgate door w/o a problem some time ago but I'm always interested in the details I ignored when I bought it some time ago. What's the problem? It's blank! Whatever weirdness pervades the universe has left me with no info on my '93 Chev Wagon. Is this the only source for option codes for these vehicles? Any way of recovering the …

[ Full reading ]
Comments: 2
Driver side master control panel on door.

Fri Mar 15, 2019 11:25 pm by Mark 96 Roady
Does anyone know what, if any, other year or model Buick share the same control panel our wagons have? I'm talking about my 96 Roadmaster wagon. The front mounting clip on mine has broken off, and the panel sticks up from the door panel.


Comments: 5
Cheap Car Cover that fits

Mon Jan 14, 2019 1:25 pm by Sprocket
So I need a car cover for the wagon as I want to swap off the plate and need it 'hidden' from code enforcement while I deal with the ins company.

I used to buy one at K-mart for about $35-40 bucks. the UV would kill it in a year, but I that's all I need.
As Kmart is gone now....whatcha got?

Cheapest I found in a quick search was about $70 bucks. I want something presentable so no blue tarps …

[ Full reading ]
Comments: 13
Tail light mod ideas?

Sun Nov 25, 2018 1:06 am by harrisons13
I plan on buying an extra set of wagon taillights and modding them. I'd love to be able to make a CLEAR set. Ive seem it done on 3rd gen camaros and 90s JDM cars but I wonder if it could be done on a RMW. They make clear lenses for the Caprice sedan but not the wagon. I'm not ricing out my wagon, I just want to do something to make it look a little different. My 96 is mostly stock other than LED …

[ Full reading ]
Comments: 10
Broken dash

Sat Mar 09, 2019 6:49 pm by Sprocket
So new to me 70k wagon is showing its disdain to being parked outside.

Last week it ate the AC compressor. I also found out it leaks when it rains. Today I opened all the windows and let it dry out.

When I went back out a few hour later to close it up, the panel that bolts up under the steering wheel was on the for. WTF? The plastic under it where the screws go just broke off and was …

[ Full reading ]
Comments: 4
Statistics
We have 1273 registered users
The newest registered user is shinykings

Our users have posted a total of 140259 messages in 12415 subjects

Who is online?