Affiliates
Should I just get it now?

Fri Jun 01, 2018 4:42 pm by TheRoadmasterKing
I already have my temp permits and am about to get my license when I turn 16 in September, which also means I need to find a first-car. My neighbor has a Buick RMW. It is either a 1995 or 1996 judging by the wheels on it and the dashboard when I peeked in the window, it looked like the stereo was double-din. It is DCM and wood delete. He's tried selling it 3 times before and now it just sits in …

[ Full reading ]
Comments: 101
RMW Salute

Wed Jun 13, 2018 12:37 am by lamune
I had a funny little incident with the wagon recently.

I took the family in the wagon for a Costco run. When I came out I saw an elderly couple parked next to my car, and the both of them clearly checking it out. As I came around the back and opened the hatch, the better half of the couple grabbed her walker and shuffled over to me.

She congratulated me on maintaining a "cherry Roadmaster" and …

[ Full reading ]
Comments: 1
Got hit by a dump truck

Thu Apr 12, 2018 12:36 pm by Fred Kiehl
I was headed to the junk yard Wednesday, and got sideswiped by a dump truck. Really sick about it.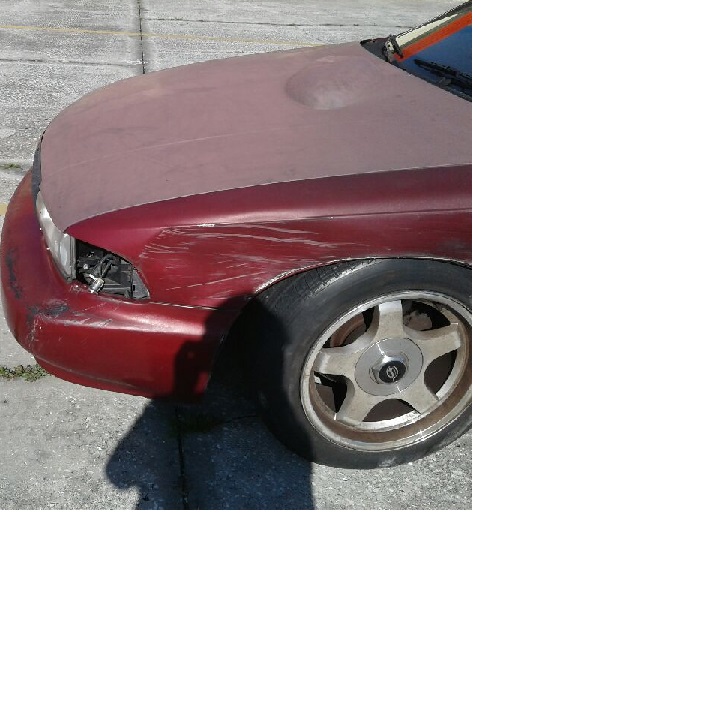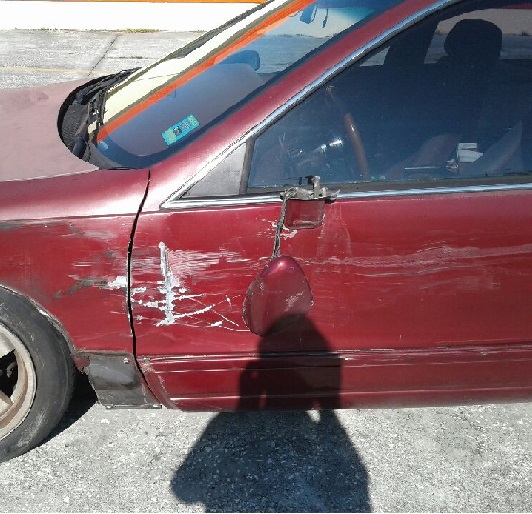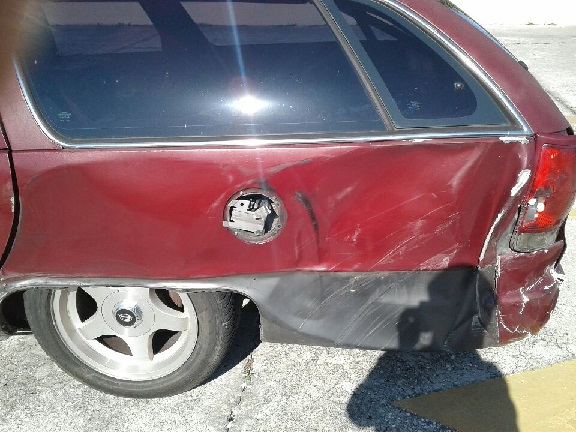 I took it to my buddy's …

[ Full reading ]
Comments: 37
How to fix your lumbar support in the Roadmaster

Tue Oct 24, 2017 8:44 pm by Mark 96 Roady
The lumbar support quit working on the driver side of my car last year. Recently I was in a junk yard, and took apart a Roady wagon seat to see how it works. There is a motor that drives the whole assembly, and in the junk yard car the motor case had split. I took apart the passenger seat, and it was ok. It looked like the part would fit either side, so I bought it for ten bucks or so. I took my …

[ Full reading ]
Comments: 11
Vinyl wood supplier

Mon Jun 04, 2018 1:08 pm by CanaveralSB
Hello all. Thought I would give a heads-up on a vinyl distributor.

I am prepping my RMW for new vinyl wood. I found a distributor called Designtex that sells a huge line of the original 3M DI-NOC vinyl. I set myself up as a vendor and they sent me any free samples I wanted. I selected a grey/silver/black metallic woodgrain (MW-1419) and am going to couple that with having my car dipped …

[ Full reading ]
Comments: 5
Hat tip to Fred Kiehl...

Thu Feb 08, 2018 4:29 pm by RoadmasterTwo
Just another thanks to Fred who quickly sent a critical part for my RMW. With the replacement cup holder attached, I can once again drive safely with both hands on the wheel.
My new ride (96 RMW) has now given me two months of entirely uneventful but comfortable transportation. Doubtless something will crop up soon, but seriously, it's good to know that Fred and other diehards are always ready to …

[ Full reading ]
Comments: 7
The $500 Rad Wagon

Wed Feb 07, 2018 10:11 am by CBurne7
Hi everyone,

I've been lurking and posting for awhile now while I look for a 94-96 Buick Roadmaster or Caprice wagon. My family had a white '92 5.7 woody Buick wagon growing up, loaded with the tan interior. Being a family of 7 we made alot of memories in it road-tripping to the beach, visiting distant relatives, and going camping. My wife and I (no kids yet) have been thinking about driving …

[ Full reading ]
Comments: 53
Back in the Saddle

Wed Feb 22, 2017 10:39 pm by 94Woody
Nearly 3 years after selling my wagon and swearing I would never own another one, I brought one home today. Have been searching for about a month now. Missed a few deals and then got lucky and found one (1994) a forum member was selling. Reached a deal through PMs and set up a buy date. Being the typical addict though, I kept searching on CL, and a couple days ago I found a 1995 for the same …

[ Full reading ]
Comments: 22
Door detent check link roller

Sun May 20, 2018 2:52 pm by mtennant
The plastic bushings for the detent rollers on the front doors of my 1991 OCC have worn out and are no longer present. The rollers themselves seem to be ok. The roller does its job, but without the bushings, I'm afraid they'll eventually wear down too much.

I found these on replacements on Ebay.

…

[ Full reading ]
Comments: 6
Statistics
We have 1159 registered users
The newest registered user is 1correll2

Our users have posted a total of 136604 messages in 11992 subjects

Who is online?
In total there are 10 users online :: 0 Registered, 0 Hidden and 10 Guests :: 2 Bots

None

Most users ever online was 483 on Tue Oct 15, 2013 12:23 am