Affiliates
What have you loaded into your wagon?

Wed May 11, 2016 9:03 pm by bigredwagon
Just wanted to see what everyone has loaded into their cars.  

Yesterday I loaded 850 lbs in the trunk (load of concrete pavers) also had 2 full size humans and a tiny human plus whatever else lives in the car. She was feeling a little heavy.

The tail pipes(which I have already cut some off of) did scrape a little pulling into the driveway.

Regrettably I don't have any pics of the pavers …

[ Full reading ]
Comments: 30
They're like potato chips! Service Parts Identification Codes

Tue Apr 04, 2017 7:10 pm by dmg4
Ohhhhh.... I done a bad bad thing.  I am now a TWO wagon owner.  

Let's play a game.  Here are the Service Parts Identification Codes.  Let's see who can tell me the most about what I just bought.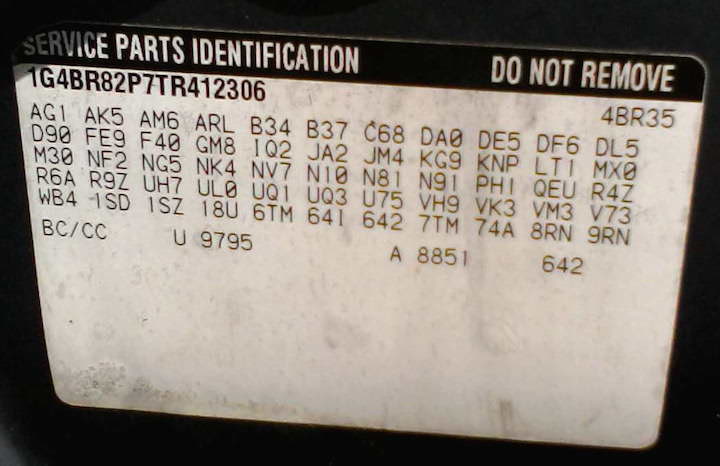 Comments: 19
Roof racks?

Thu Apr 13, 2017 7:37 pm by BigDaddyDraayom
Does anyone know what vehicle these crossbars came from? The flat ones on my '92 OCC, are next to useless. Also has anyone used the crossbars from a Caprice wagon on a OCC or RMW? I like the way they look like a spoiler on the Caprices.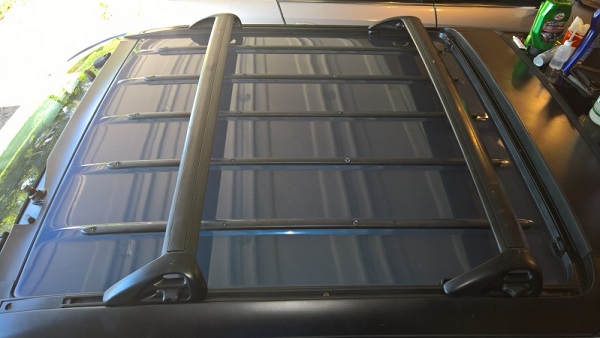 Comments: 2
New England Road Trip in May for Texas Mike

Wed Apr 05, 2017 3:00 pm by 81X11
Hello All!   Just wanted to share that we're about to have us a little adventure.   My oldest son Eddie and I will be flying from Austin to Newark on May 16th, and then on the 17th we'll be driving north to New Hampshire to pick up my friend Ben's new-to-him blue '94 Roadmaster wagon from Tom "Silverfox".  (I can't wait to see it, and to meet Tom!).

We'll be up in New England that Friday and …

[ Full reading ]
Comments: 5
Shift indicator wire broken.

Wed Apr 05, 2017 11:25 pm by Mark 96 Roady
The shift indicator wire on my 93 Fleetwood broke. This is a 3 part question: #1-same part on Roadmaster, Fleetwood, Caprice? #2-I have the all the relevant dash trim off, and can plainly see the cluster. There are 4 8mm. bolts that I took out, and the cluster didn't budge. Sprocket did this several years ago, and thinks I just can pull it out, but isn't 100% sure. Anyone 100% sure? #3-once the …

[ Full reading ]
Comments: 7
F**ck#n fuel pump (again)

Sun May 15, 2016 11:05 pm by AzDon
There is really never a good time or place to have a car quit and leave you stranded........ So, Friday the 13th, so far the hottest day of the year......I needed to chase batteries for my work truck in my car and it stranded me in front of the parts store DOH!.....It was a very long day.........
The car had given me zero warning and would crank fine but not start....Got it dragged home and …

[ Full reading ]
Comments: 18
Install easy access door for fuel pump

Mon May 06, 2013 5:31 pm by silverfox103
Having owned these style wagons and Caprices for 17 years, like alot of us, I have had to drop the gas tanks to replace the fuel pump.  Never fails, the tank is usually closer to full than empty and they usually don't fail in your driveway.  They will leave you stranded.  Joel, is correct, they are dependable and last a long time; but they fail, it's just a matter of time.  The two that I …

[ Full reading ]
Comments: 52
Radio commercial featuring Wagons

Tue Apr 04, 2017 8:42 am by Don in MO
Anyone heard the radio commercial about station wagons? Thought it was NAPA, but googled and can't find it! Was going to play it for my wife since she doesn't listen to an actual radio station.

Don


Comments: 2
Statistics
We have 1029 registered users
The newest registered user is RobertAljoe

Our users have posted a total of 130533 messages in 11312 subjects

Who is online?
In total there are
17
users online :: 3 Registered, 0 Hidden and 14 Guests :: 2 Bots
DPM96C
,
Rev Bob
,
RobertAljoe
Most users ever online was
483
on Tue Oct 15, 2013 1:23 am